An amateur photographer captured the incredible moment a woodpecker fought for its life after being mounted by a baby weasel in an east London park on Monday afternoon.
Martin Le-May had taken his wife, Ann, for a walk in Hornchurch Country Park hoping to see a green woodpecker. When the couple spotted a bird "unnaturally hopping about like it was treading on a hot surface" they knew something was amiss.
"Just after I switched from my binoculars to my camera the bird flew across us and slightly in our direction; suddenly it was obvious it had a small mammal on its back and this was a struggle for life," Mr Le-May said an email to i100.co.uk.
The first images Mr Le-May took were blurry...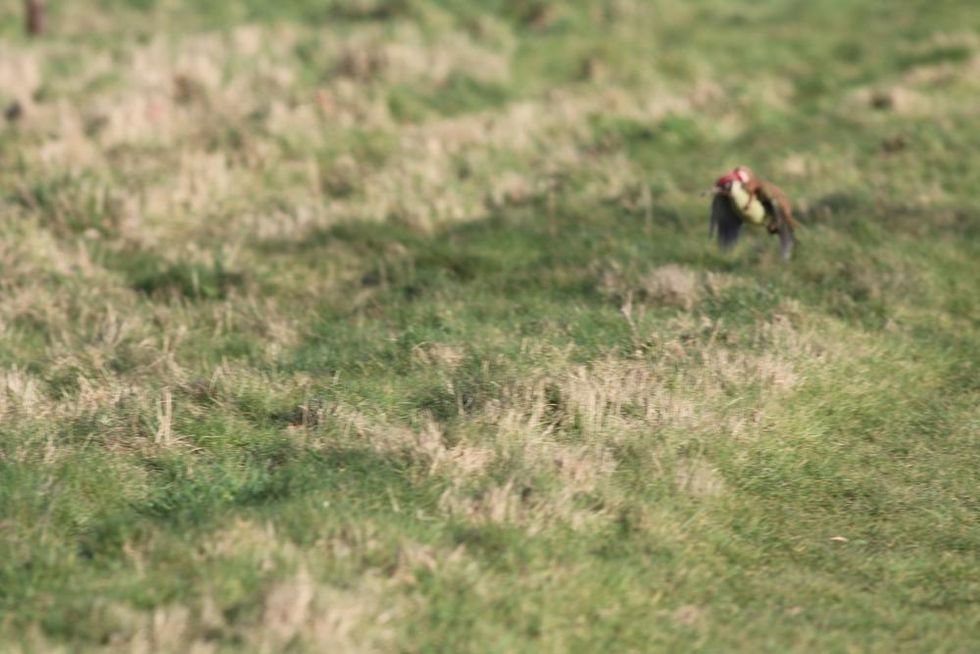 But then he took this captivating shot:
Weasels are carnivores and are known to prey on woodpeckers in Canada, and the animals are known to hunt near Hornchurch Country Park.
The story of the woodpecker and the weasel has a happy ending. While Le-May feared the worst he believed he and his wife's presence "distracted" the weasel. "The woodpecker seized the opportunity and flew up and away into some bushes away to our left. Quickly the bird gathered its self respect and flew up into the trees and away from our sight," he said.
The woodpecker left with its life, the weasel just disappeared into the long grass, hungry.
More: 15 hybrid animals we wish actually existed
All images copyright Martin Le-May