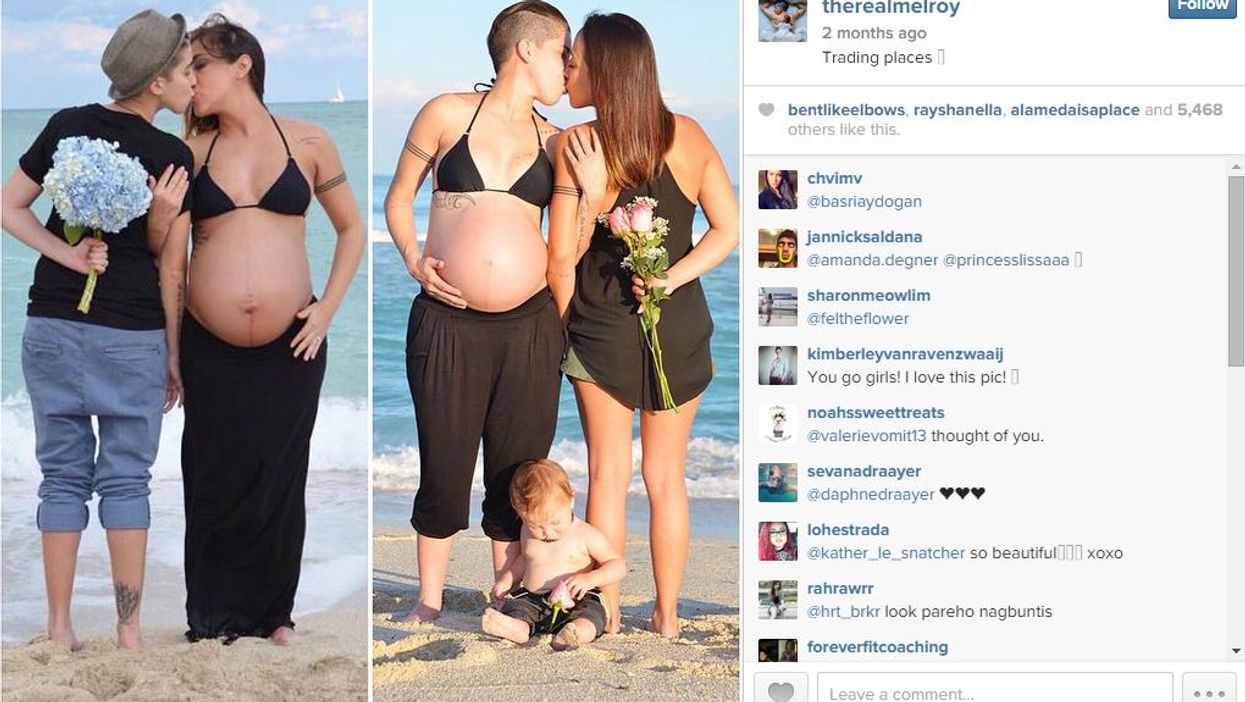 American couple Melanie and Vanessa Iris Roy put this side-by-side maternity photo on [Instagram two months ago.]1
Since then, it has gained more than 5,000 likes, ended up on Tumblr, Imgur, and even been featured on a Brazilian LGBT advocacy group's Facebook page where it gained hundreds of thousands of likes.
The Huffington Post spoke to the Roys to track down the story behind the picture. They discovered the couple took the photos one year apart: the first in January 2014 when Vanessa Iris was pregnant with their son and the second a year later when Melanie was pregnant with their daughter.
Melanie said she hoped the photo would encourage other lesbian couples. "It's crazy to see that people were referring to my family as an inspiration. We are still in complete shock," she said. "Vanessa and I have always said we would both like to carry... We hope that our picture is that sign that some women may need to encourage them to carry a child."