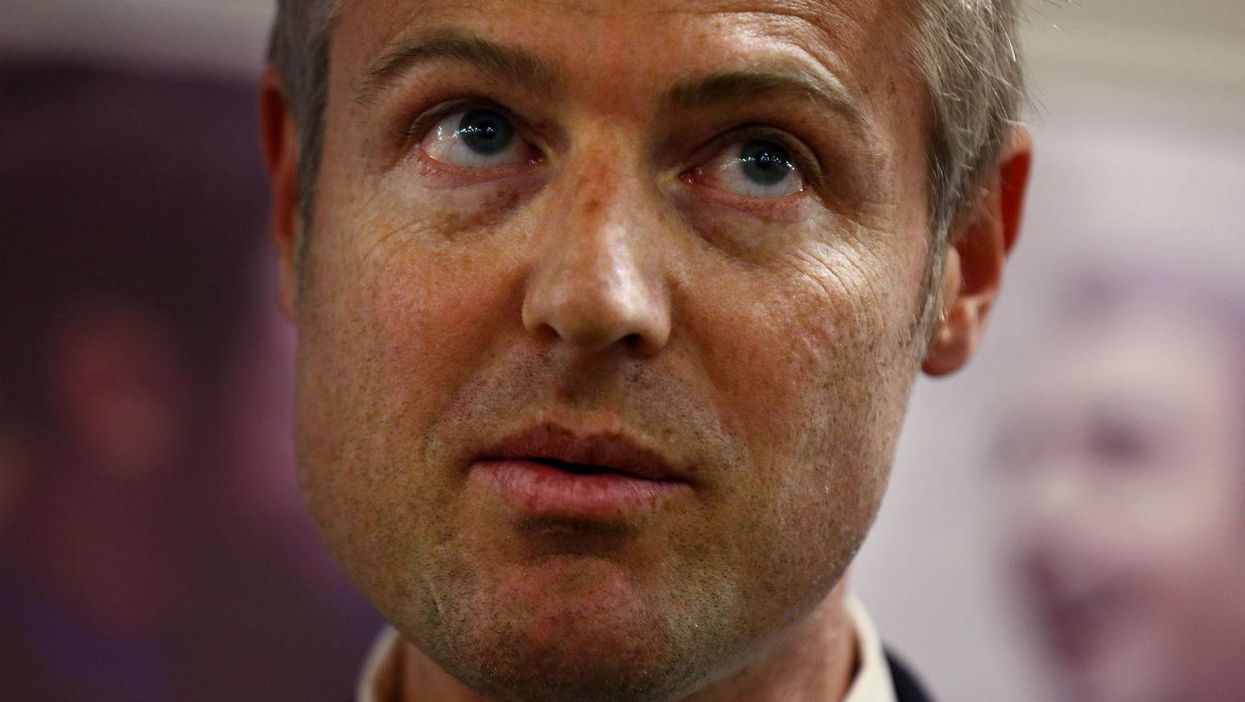 Zac Goldsmith, the Conservative MP and candidate for the London mayoral election, is causing a bit of a stir, and for once it's got nothing to do with claims that he and his party have imported Donald Trump–style politics to Britain.
No, it's got to do with the Croydon Cat Killer...
Early Wednesday morning local journalist Gareth Davies pointed out that "Croydon Cat Killer" is the third highest result when someone types in the words "Zac Goldsmith" on Twitter.
We checked. It's true:
In case you have been living under a rock, a figure dubbed the "Croydon Cat Killer" has killed between a dozen and 66 cats in the south London neighbourhood in the past two years, often leaving gruesome decapitated remains behind.
There's obviously absolutely no suggestion the Richmond MP is involved. So what could be behind the strange quirk in the search engine?
Twitter user @knur_ may be responsible, having followed Goldsmith for a while...
...and while it is unclear where the odd connection originated from, it appears @knur_ called it first back in February: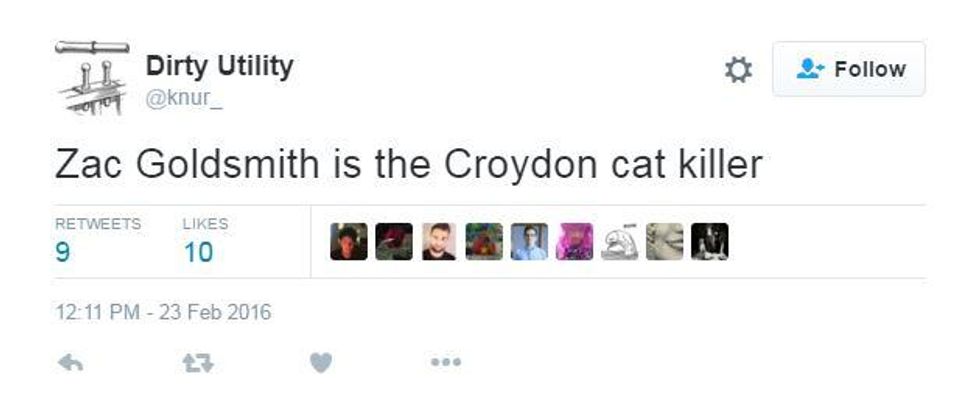 As per usual Twitter has exhibited sound logic:
and
New conspiracies theories were created about the U.S. elections and Ted Cruz...
and people even managed to get Prime Minister's Questions and Jeremy Corbyn involved...
Nikki Coates has vowed to keep that cat indoors...
A spokesperson for Mr Goldsmith would not comment on the story.