Meet Sabrina Abu-Obeid. The 24-year-old musician, from Florida, recently dyed her hair violet.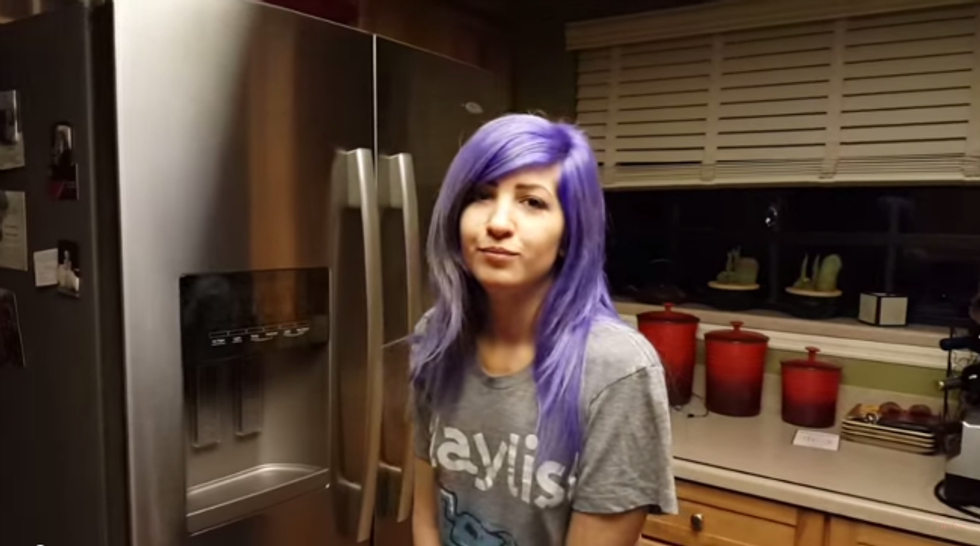 Or is it blue...
Or pink...
Argh!
Hey boyfriend, who goes by the name of DJ Monopoli, uploaded a video of her hair appearing to change colour under different lighting on to Imgur, where it was been watched nearly 1million times.
Truly, this is a blessed time to be alive.
More: [Optical illusions that aren't about the colours of a dress]2