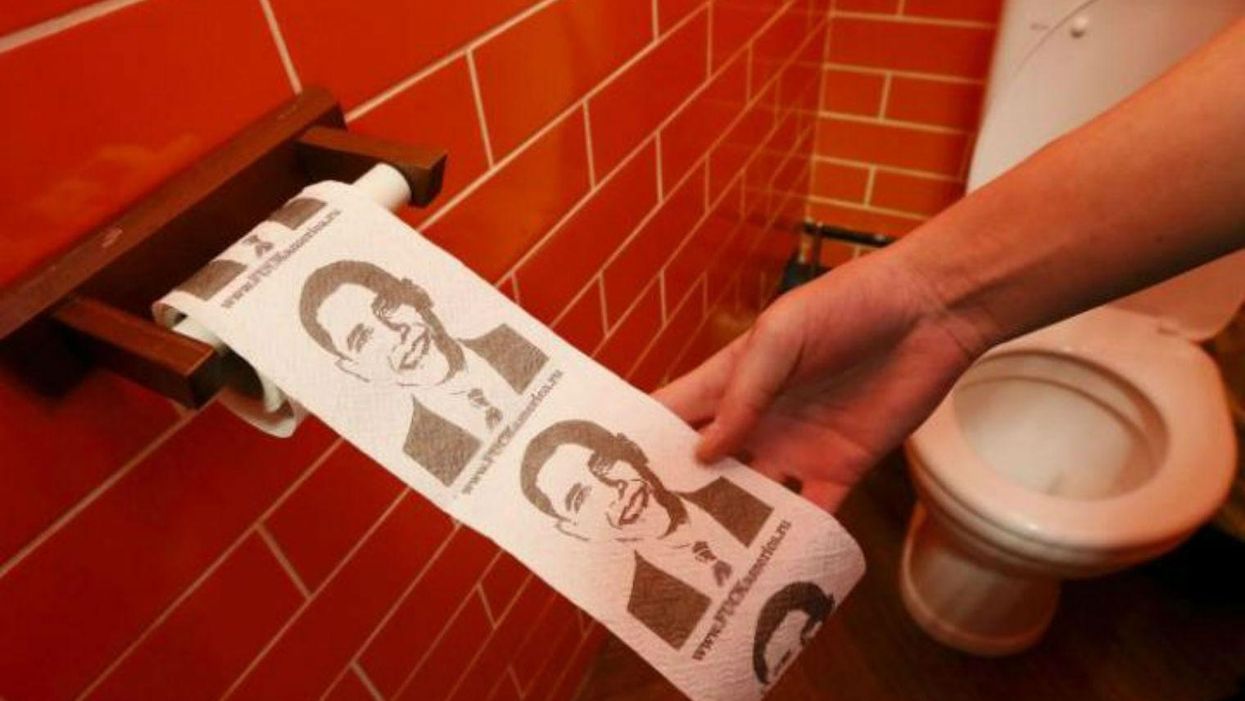 Russian President Vladimir Putin is due to take part in his 14th yearly call-in session with the Russian public later on Thursday.
The highly-choreographed event usually takes hours and has seen the Kremlin sift through more than one million questions from across the country.
While Russians are most worried about the financial impacts of sanctions, all the West wants to ask is: What is the new Putin cafe in Siberia like?
'President Cafe' opened in Krasnoyarsk (which is 4,000 miles away from Moscow) last month - and although the bossman is far away, his presence is certainly felt here.
Dozens of pictures of his life - from childhood to his KGB days to the Kremlin - adorn the walls.
The patriotic theme continues with gaffiti-daubed pictures of Barack Obama, David Cameron and Angela Merkel...
...and the toilets feature American flag floormats
As well as Obama toilet paper.
And if you haven't quite got your patriotic fix yet, you can pose for a picture with the life-size Putin cut out by the bar.
26-year-old entrepreneur and co-owner Dmitry Zhdanov told Reuters:
When we got together with partners to open a new cafe, we thought of a concept that would attract customers and guarantee its success.

And it then dawned on us: Russia still had no cafe or restaurant fully dedicated to Putin!
"I am neutral towards Western politicians", Zhdanov added. "This is just business, nothing personal."
People react the way they consider appropriate, and we give them this opportunity. But, in general, we see this as entertainment.
All pictures: Ilya Naymushin/Reuters