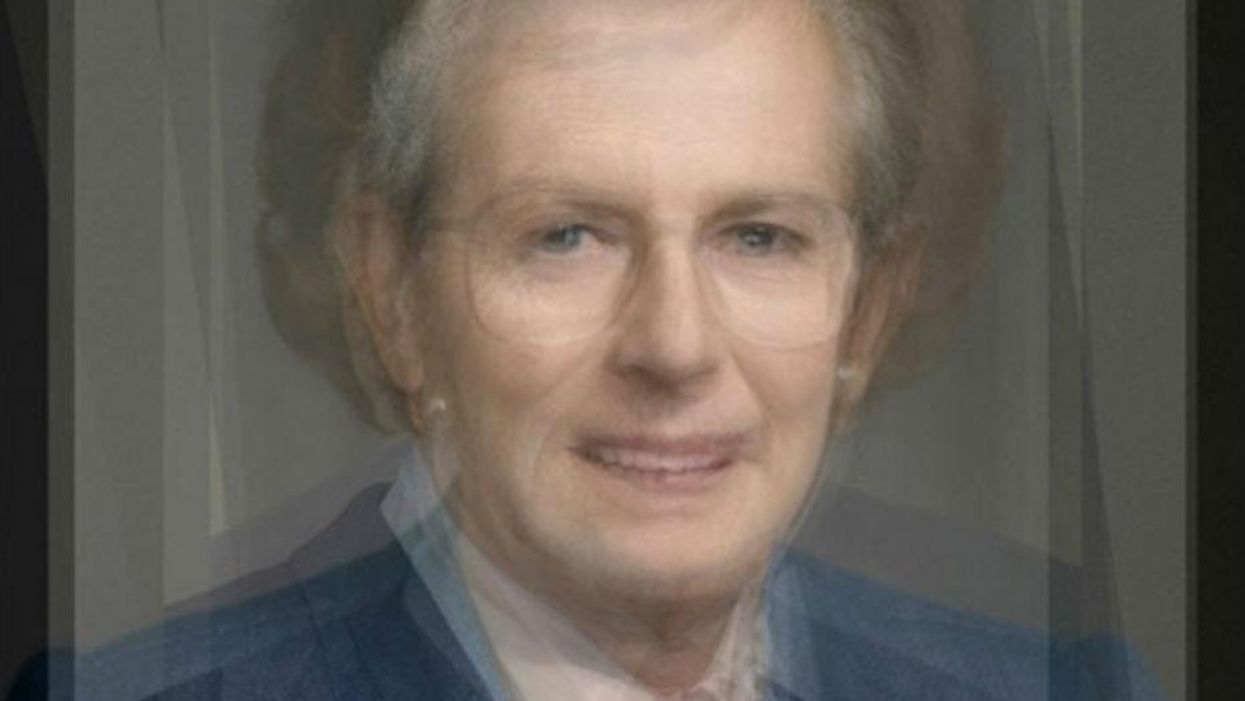 Photographer Alejandro Almaraz has created a series called Portraits of Power which superimposes the official portraits of successive heads of government over a period of time.
Art and photography critic Vicky Goldberg explains that it is startling how Almaraz's works - each overlaying between four and 40 photographs - show that the "presentation of officialdom stays remarkably consistent within one nation over many years".
Presidents of the USA 1960-2008 (Picture: Alejandro Almaraz)
"Though the presidents of any nation change with time - revolutions, coups, politics, elections, and death - the depictions and symbols of authority march on essentially unchanged," she explained.
With the majority of non-royal rulers opting for dark-coloured suits, Goldberg notes that of all the compositions "the most intrusive difference is a hint of blouse, pearls, and hair-do left over from Margaret Thatcher".
Presidents of France 1947-2007 (Picture: Alejandro Almaraz)
Although the "presentations of power" remain largely the same, there appears to be little similarity in the faces of the leaders - leaving each country's portrait with a certain distinctiveness.
As Slate notes, with Almaraz's methodology, even leaders who have ruled for many, many years and made a huge impact on a country's history are lost in the blur of their predecessors and successors - perhaps signifying the "fleetingness of power".
Several attempts over the ages have attempted to develop the "normal" face of a certain type of personality trait - from leadership to criminality - but with little success.
Leaders of North Korea 1972-2008 (Picture: Alejandro Almaraz)