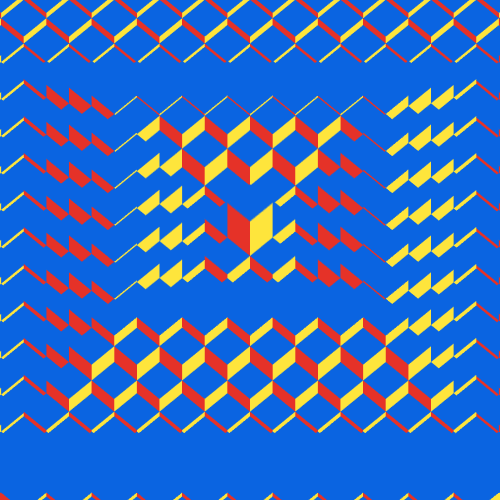 These captivating geometric gifs were created by Dublin-based PhD student Dave Whyte using the programming language Processing.
Although Mr Whyte's day job involves studying the physics of foam he told i100 he thinks of himself as "both a physicist and artist". And while we're describing the gifs - made using motion geometry - as mathematical, Mr Whyte said people could disagree.
"What I do has maths in it for sure, but I think purists might not agree since there's a lot of creative input on my part," he said.
He has posted a how to guide to making the gifs here and updates his blog beesandbombs almost daily.
Columns