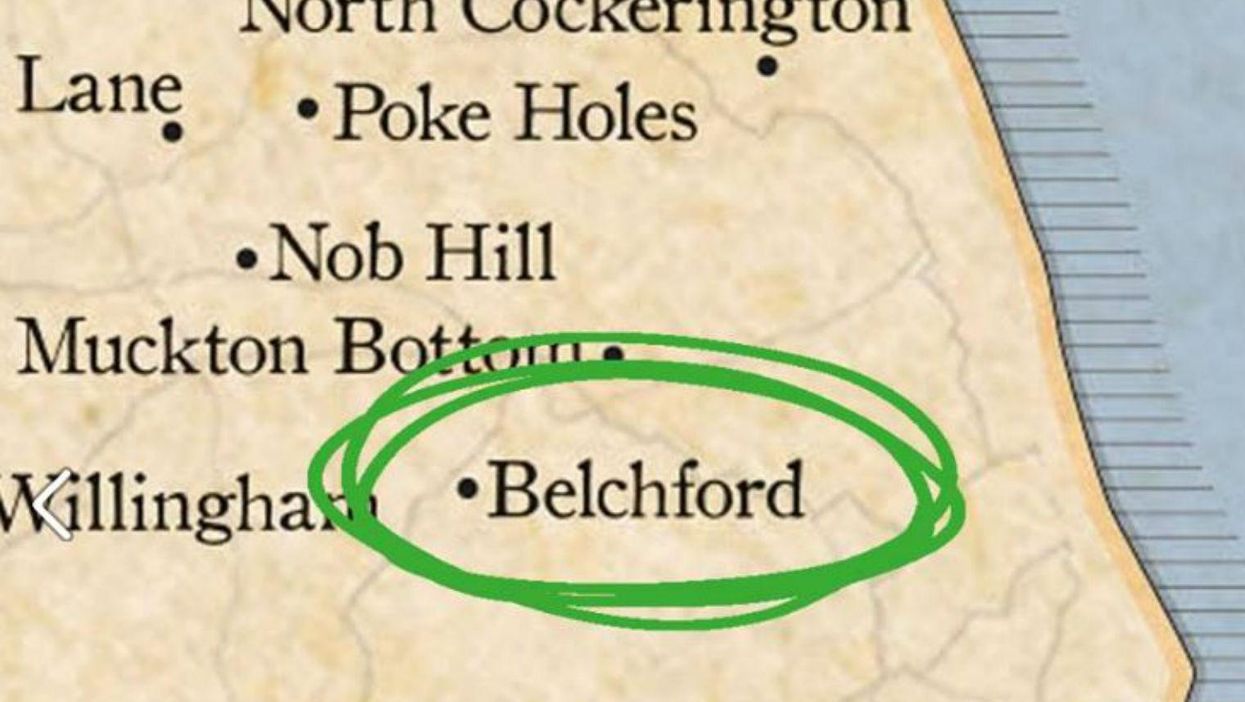 A company called ST&G's Marvellous maps are creating maps which only include all the rude place names, for the perfect smutty road trip.
The company's three initials stand for Strumpshaw, Tincleton and Giggleswick, so it's easy to see how a fascination with funny names came about.
The maps include the best and rudest place names in Britain. Join us on a journey through the British names. Start your trip just beyond 'Catsick Hill' in the town of...
Then head just south of 'Three Cocks'.
For a laugh, go west of 'Horn Burn'.
Just outside of 'Stank' you'll have yourself a good giggle.
The very foul mouthed can spend the night here.
Your final destination is north of 'Great Cockup' and 'Little Cockup'
The methodology is sketchy, but the Marvellous cartographers managed find over 1,400 cheekily named places in the sceptred isle (behave yourselves). They've also been making ones for Australia and the US. True to form, the Australian ones are a lot more profane.
HT: Elsie Cooper