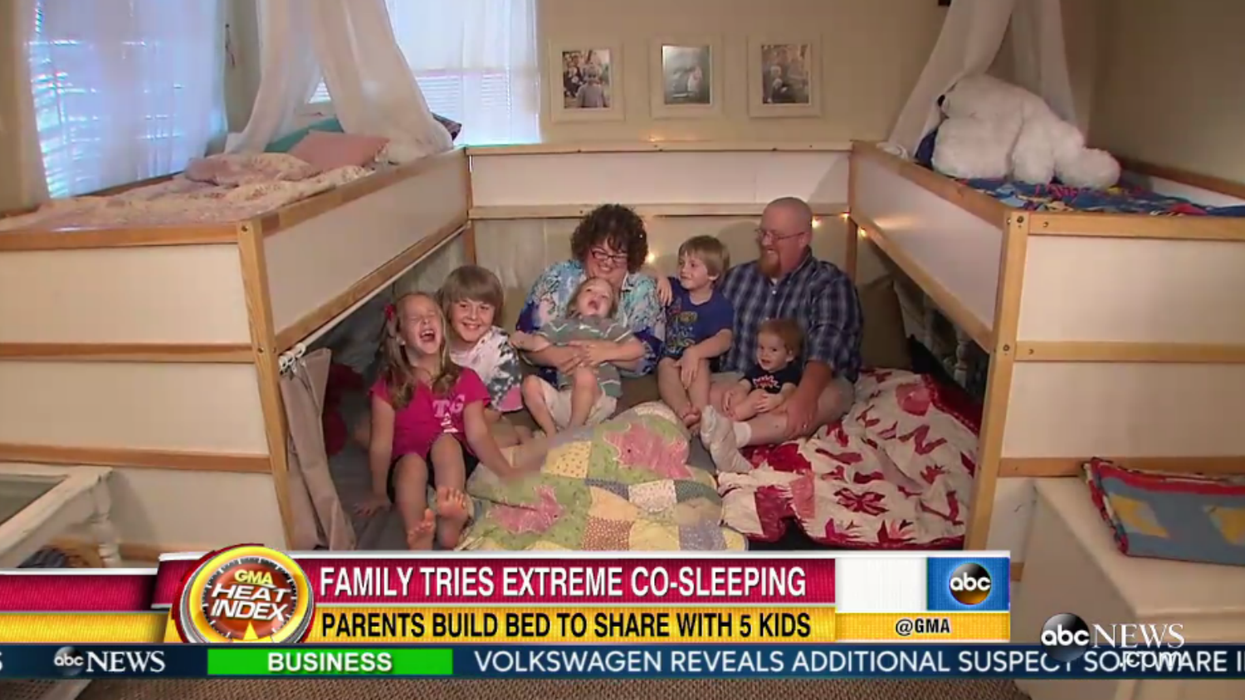 Meet the Boyce family of Plano, Texas.
Writing on their blog Wandering the World Below, Elizabeth said between her husband Tom's disability and the fact the kids are used to sleeping in the same space thanks to travelling around in their camper van, the monsterbed arrangement just made sense.
Bedtimes are surprisingly peaceful, Elizabeth writes, since the two youngest children go to bed first and the older ones can access their top bunks without stepping on anyone else.
Beforehand, the kids would get anxious. "Bedtime was full of tears and fights. They got out of bed repeatedly," she said. "Our house was lit up like the 4th of July with nightlights because everyone was anxious alone."
While the arrangement has worked like a dream for the last six months, the family say they'll reconfigure it if it stops working or when the kids are a little older.
And if you were wondering when the couple make time for sex...
I'm sure you can figure it out... in our house, by moving everyone into one room, we suddenly had several other rooms that were completely empty at night and we no longer had small children wandering, crying into our bed in the dark.
Check out how the Boyces hacked Ikea furniture to create the family bed here.