THE SIMPSONS SCREENGRAB; THAMES VALLEY POLICE/TWITTER
A man tried to get past the police with a driving licence that didn't have his picture on it.
Instead the face adorning the identification belonged to Homer Simpson.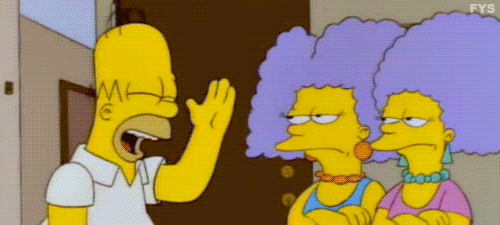 Picture: Giphy
The unidentified driver was stopped by police in Milton Keynes in south of England, where officers also discovered that the man was driving without insurance.
They shared Simpson's licence on twitter:
The driver's car was seized and he was reported for driving with no insurance and driving without a proper license.
Soon the Simpsons references began.
I mean, it's almost too easy.
There were some great puns too.
And others thought it was a funny stunt.
Homer's catchphrase obviously made an appearance, too.
H/T Huffington Post