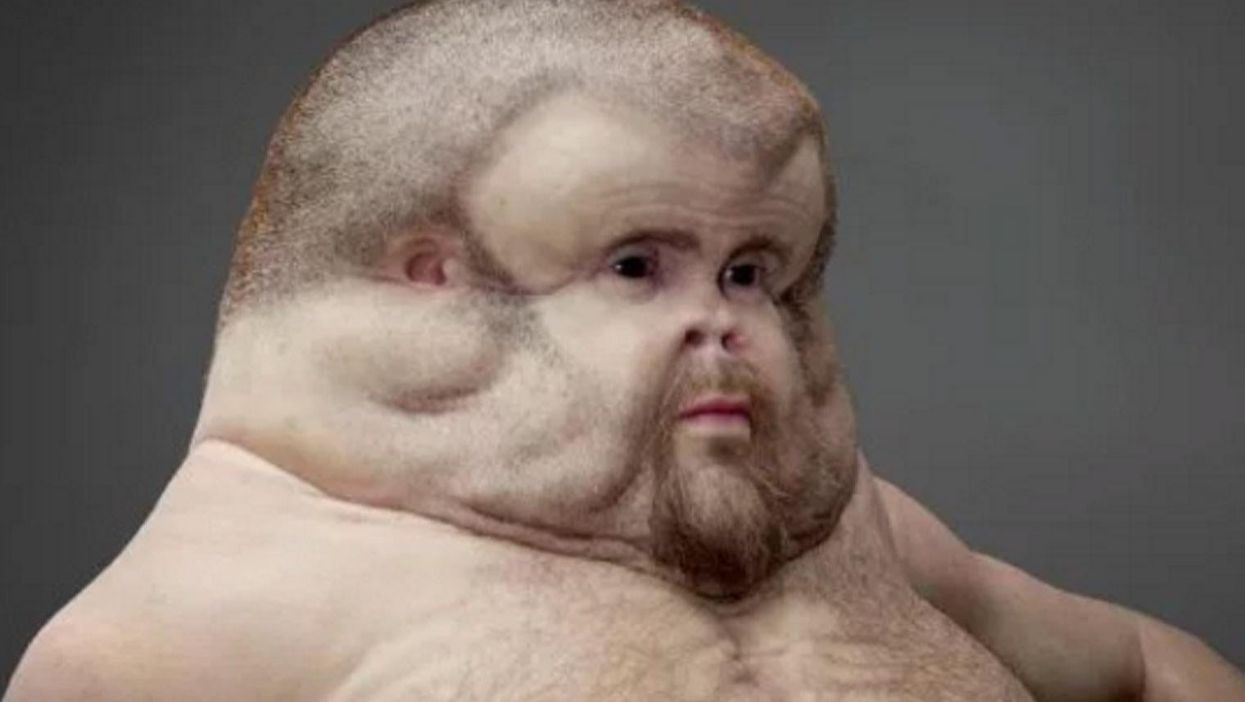 Graham, according to his creators, has the perfect body.
The sculpture of a man, with a skull like a helmet and huge ribs, was created by artist Patricia Piccinini, in conjunction with a leading trauma surgeon and a road crash investigation expert.
Graham has a skull like a wrecking ball, a neck which can recede into his torso and an airbag of a chest with reinforced ribs.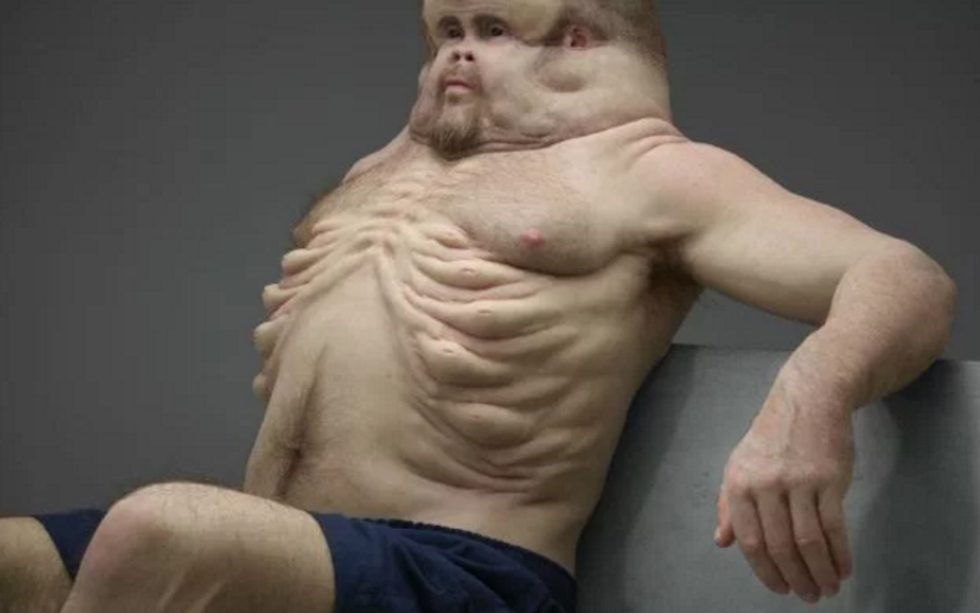 Picture: TAC
He has been created with silicone, glass fibre, resin and hair, as an example of the shape a human would need to be to survive a car crash.
Joe Calafiore, the chief executive of the Transport Accident Commission (TAC) in Australia, said:
[People] can survive running at full pace into a wall but when you're talking about collision involving vehicles, the speeds are faster, the forces are greater and the chances of survival are much slimmer.

Cars have evolved a lot faster than humans and Graham helps us understand why we need to improve every aspect of our roads system to protect ourselves from our own mistakes.
You can get a proper look at Graham on his dedicated website.
Watch the full video, below: