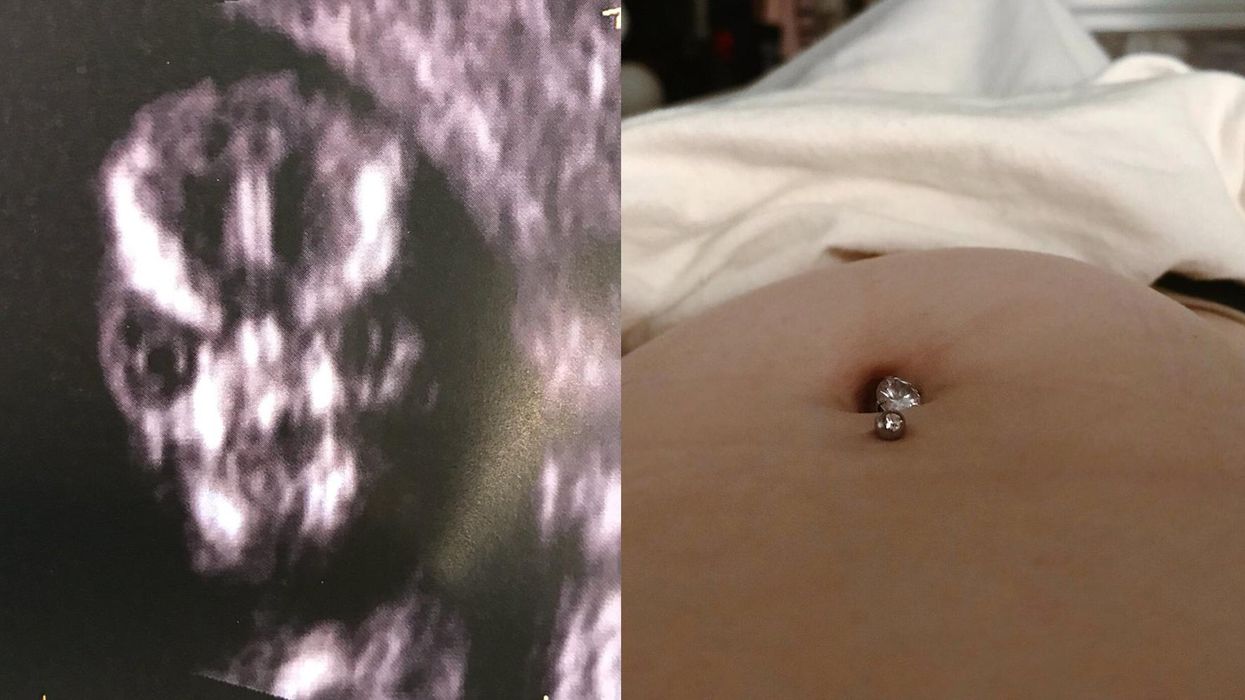 sharniiturner / Twitter
All the best horror movies involve feature evil children, right?
Rosemary's Baby? Yep. The Omen? Absolutely. The Exorcist? The scariest of them all.
You probably thought that nothing like that would ever happen in real life. Well, think again.
Mom-to-be Sharni Turner, from Australia, got the fright of her life when she went for an ultrasound scan of her baby.
Rather than the regular image of the unborn baby in the womb, the technician performed a scan of her son's face instead.
The results were, how shall we say.... Demonic.
Sharni shared the image on Twitter and it quickly became a viral hit, but it certainly wasn't the kind of image that she wanted to see.
Speaking to UNILADshe said:
I was on the watching the screen with my auntie who joined me for my ultrasound appointment and the baby was sleeping and just not doing much like we needed it to do the measurements properly.

We tried heaps of things to wake him up and all of a sudden we got that face and I was just like 'that's terrifying' it was pretty hilarious! But I don't think he enjoyed being woken up.
As you can imagine the folks on Twitter had a lot of fun with this and so did Sharni.
Luckily, the little fella looked a lot friendlier in his profile pic.
HT UNILAD