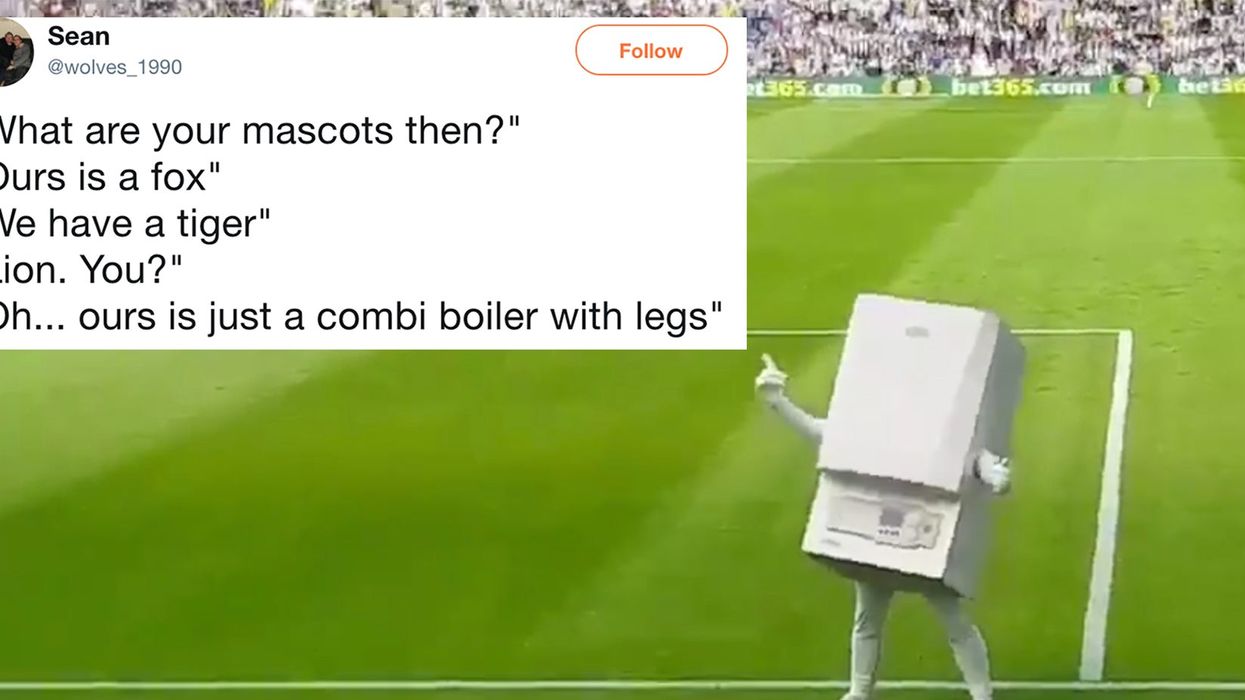 Twitter / @BlackScarfAFC
Is it a bird? It is a plane? No, it's boiler man! Doesn't exactly inspire confidence, does it?
But West Bromwich Albion's new mascot, a literal boiler with legs, doesn't seem to care what you think judging by the dance routines he dropped during West Brom's 2-1 loss to Bolton.
The Baggies may have lost in their first match back in the Championship, but Boiler Man won everyone's hearts. Kind of. Or won endless, mocking laughter anyway.
By the way, no, Boiler Man is not - despite logic, reason and justice screaming otherwise - a joke.
West Brom's new sponsor is Ideal Boilers, hence the sudden need for some poor soul dressing up as a household appliance.
Mainly, people were confused.
And slightly hysterical.
But plenty were simply not impressed.
On the plus side, it's hard not to warm to a boiler.
People became very protective, very fast.
West Brom might no have won the league, but they've triumphed where it matters.