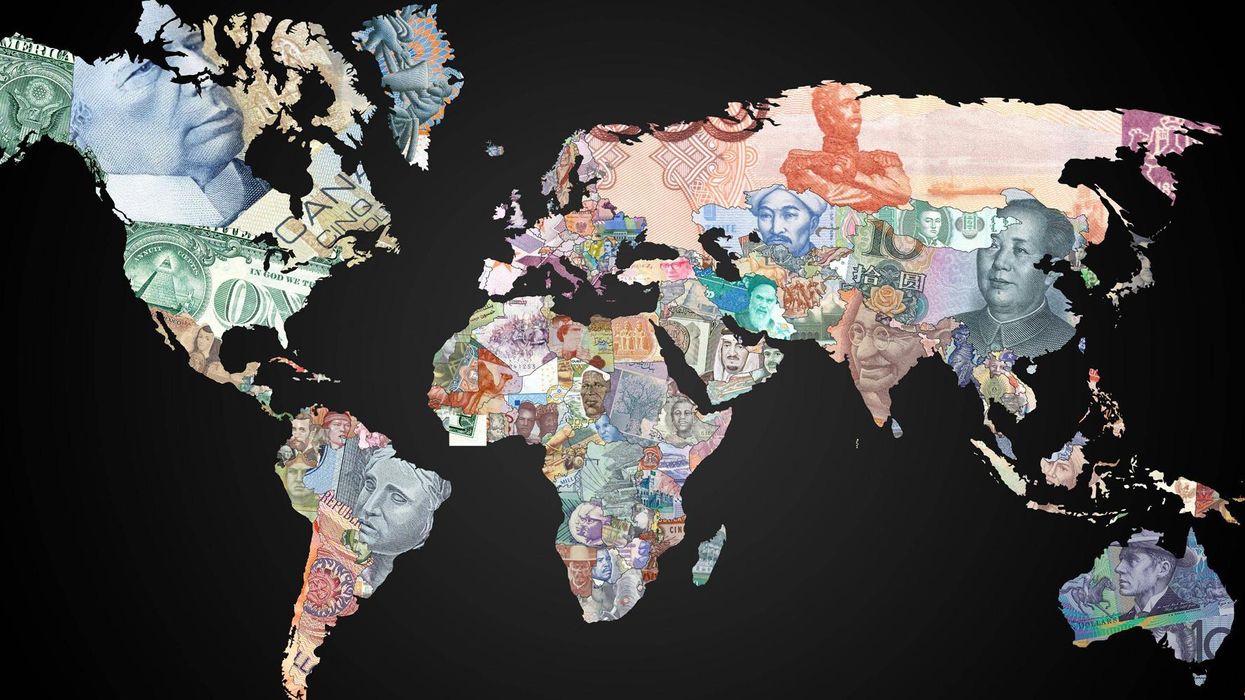 THE310INVESTIGATOR / REDDIT
Just in case you're going on holiday, and wanted a beautiful - but not entirely practicaly - way to figure out what currency you'll need, we've got you covered.
This stunning map was originally made in 2012 by Reddit user The310Investigator, and represents the currencies of every country around the world.
It took 12 hours to complete, apparently.
Here it is:
Credit:The310Investigator / Reddit
If you find that aesthetically pleasing, you might also want to check out this similar map, showing every country's favourite book, using book covers to show off the different literary tastes.