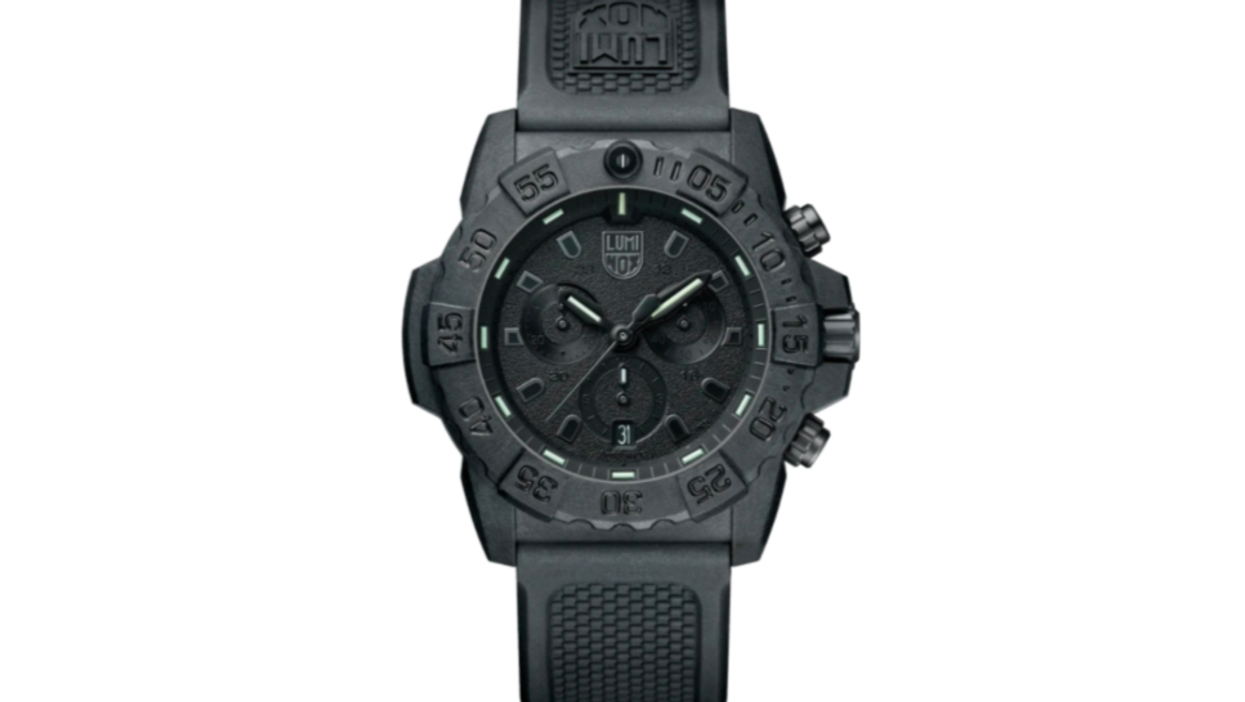 Luminox
I'd rather have a few good things than lots of mediocre things, which probably explains my love of divers watches.
You can wear them swimming, surfing, sailing, sunning yourself and diving - and then keep it on when you pop on a shirt and some chinos for dinner later in the day.
I've been hunting for the perfect watch for a couple of years, with some pretty stringent criteria.
Pops of color are out. Versatility is key, so I needed a one-note color palette, ideally, rather than something with highlighter numbers and colored hands.
The price had to hit a sweet spot. Anything inching into four-figures, and it's not something I'm going to be truly carefree while wearing during sports. I've gone super-cheap too - everything from $10 to $100 - and been left disappointed by the longevity and quality.
That left me in the $250-$750 range. It's not an amount that breaks the bank, but for that price you want something trusted for toughness and longevity.
Within that three-circle Venn diagram, around a year ago, I hit upon it: the Luminox Navy SEAL Chronograph - 3581.BO
As the name suggests, the timepiece is used by Navy SEALs.
Luminox has been associated with the SEALs since 1992, when Assistant RDT&E Officer Nick North, worked with the brand to develop a watch to the unit's specifications.
This model, with a 45mm face and date ticker, is made from the firm's carbon compound material called Carbonox. It provides a rigid shell with a low weight, and a matte-black finish that looks very high-end.
Like all Luminox models, it features self-powered illumination which provides constant glow for up to 25 years in any light condition.
Now, as the owner for a year, I cannot attest to its long-term light emitting capabilities. I can, however, attest to its toughness.
It's been bumped off the side of pools, boats and rocks. It's been rubbed up against sand for hours on end. It's been immersed in water - hot, cold, and heavy waves.
It bears not a scratch. I'm impressed.
It's water resistant to 200 meters with 20 ATM, and features a solid rubber strap which is comfortable and rarely causes wrist-sweat, even in the depths of summer.
Ultimately though, I'm a mostly desk-bound editor at a news organisation - most of my time isn't spent on action packed beaches.
Above all, I wanted an elegant, hardy watch that looks the part for all kinds of occasions, and that didn't bust my wallet. It looks and feels like watches in price-tiers far above this one.
This is the one.