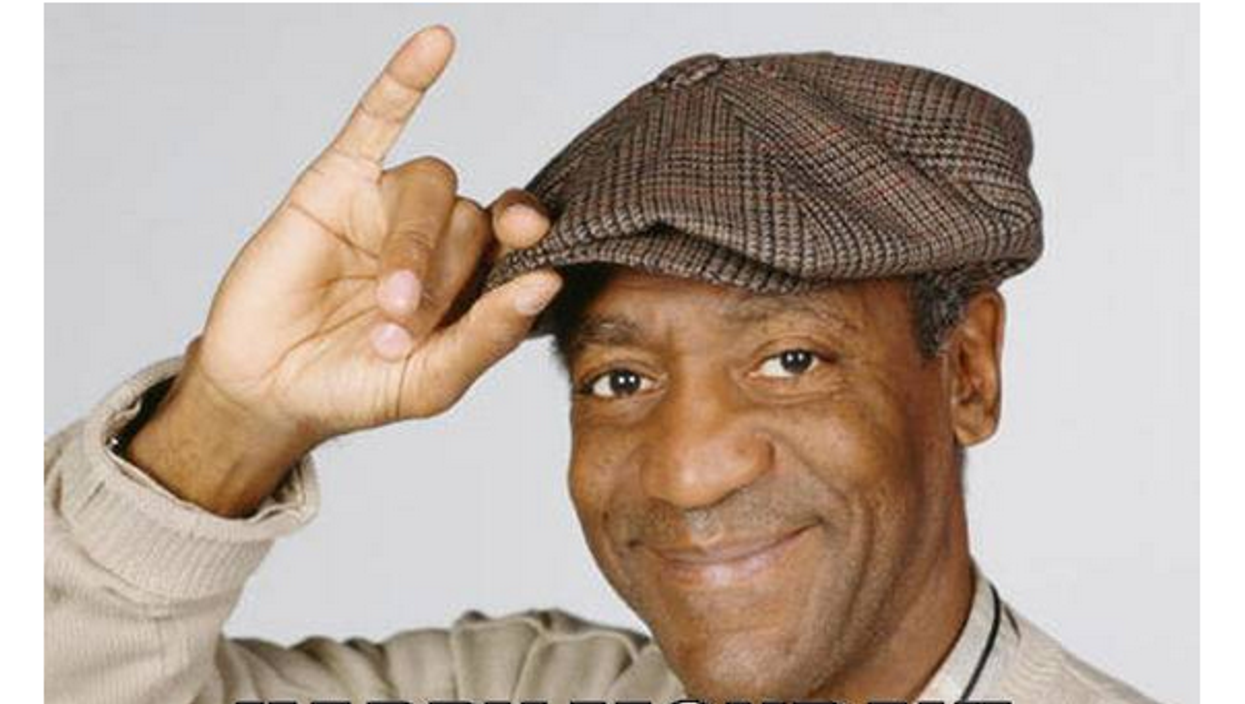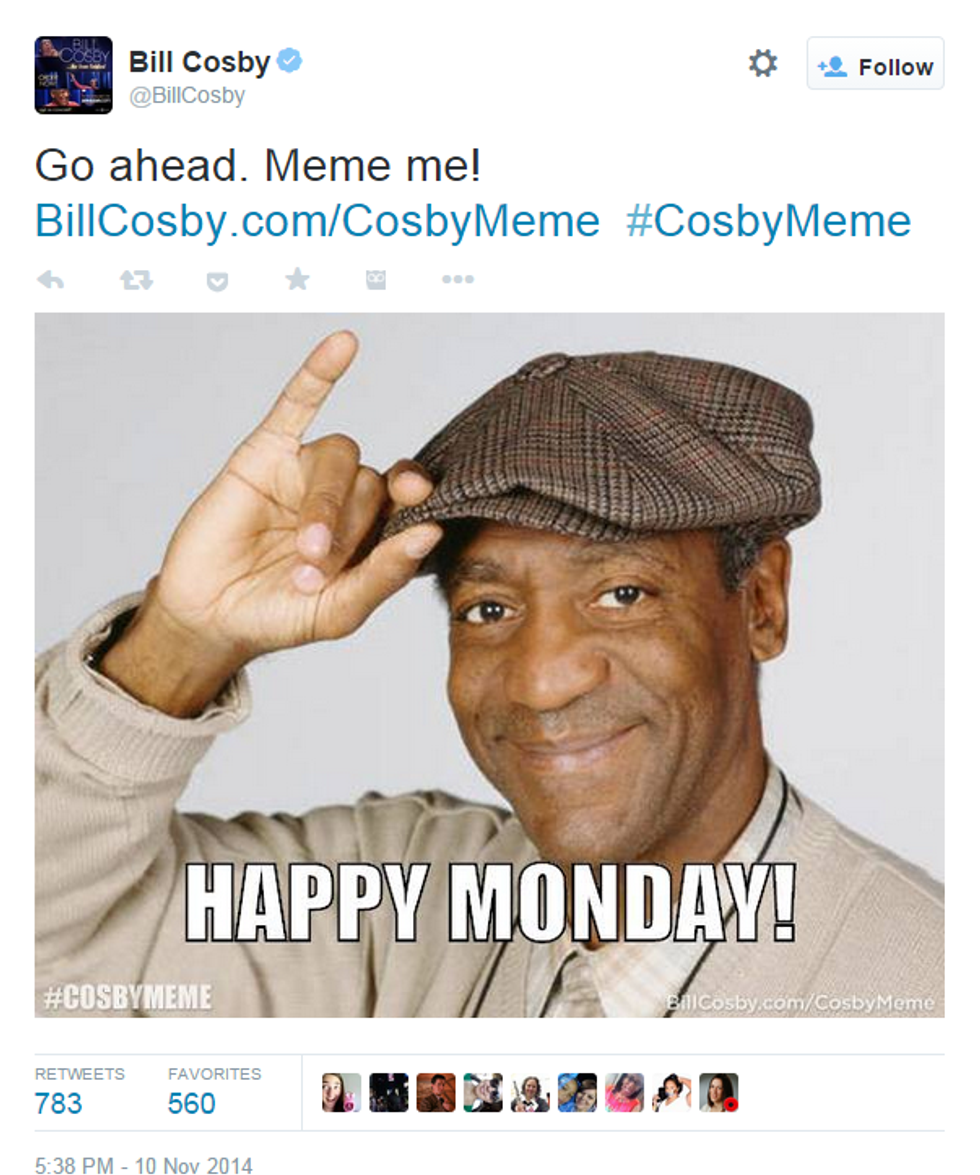 Bill Cosby's invitation for fans to meme him yesterday went very, very wrong after several used the opportunity to highlight the fact that the comedian had in the past been accused of rape.
The link to a meme generator was removed from Cosby's official site and the tweet was also deleted within hours of the tweet appearing. But in that time more than 8,000 tweets were published under the hashtag #CosbyMeme, with Twitter users posting comments about rape allegations against the comedian. Cosby has never been charged with any crime and has strongly denied previous accusations against him, which his attorney described as "preposterous" and "bizarre".
This is how we imagine Cosby thought it would go:
And this is an example of how it did go:
Happy Monday!