Blush/YouTube
Rajib Thomas – or Papa Reji, as he is known to his adoptive family – has done something pretty extraordinary.
He has adopted 22 children who were abandoned by their parents after being diagnosed with HIV, and brought them to live in his Mumbai home.
Despite already have two biological teenage kids, he looks after the children's healthcare and education, while his wife Mini Reji cooks them all three meals a day.
He told Humans of Bombaythat it all started after a chance encounter outside a hospital.
I saw a girl sleeping outside -- weak to the point that you could see her bones. I found out that she was HIV positive and had lost both her parents. I asked what she would like to eat and she said noodles, but I couldn't find them anywhere so I promised her I would return the next day.

She passed away that night and that incident kept haunting me, so I went inside the hospital and asked them to contact me if there were any such children in the future.
And from there it just continued.
At first it was difficult to make ends meet - we could afford one mattress on which my 4 children slept and my wife and I would make do without. Eventually, people started donating beds, grains and money. My family of 4 slowly expanded to 24 as more and more children with HIV were sent to me.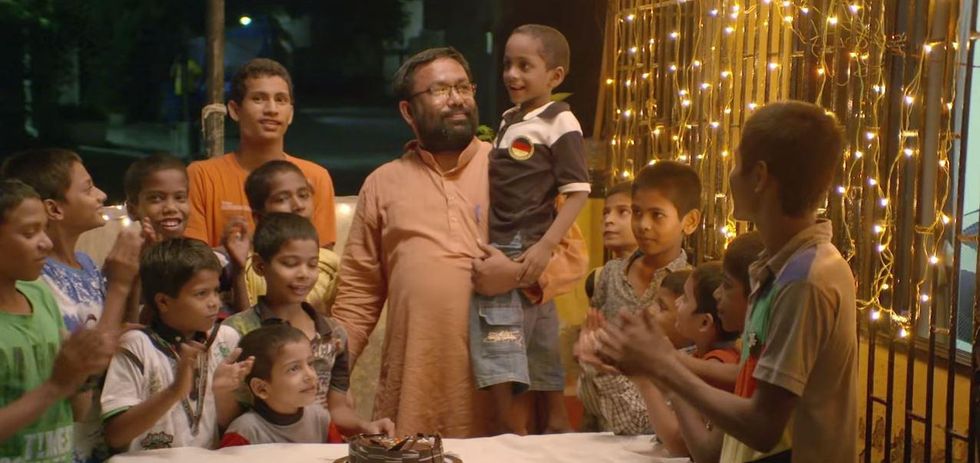 Picture: Blush/YouTube
Thomas is also keen to break the stigmas attached to HIV.
Being HIV positive doesn't mean that they have to cut their life short. They can live as long as any normal person and that's what I'm here for - to save them and give them a long life.

And with love and care, everything is possible.
Watch a short film about Papa Reji below:
HT: Metro