Noel Edmonds, former Radio 1 DJ and television presenter, has stepped away from his usual Twitter game of rampant pundemonium and has gone a bit political.
The Deal or No Deal host tweeted on Wednesday morning, speculating that Britain was "full", having given up on a journey due to traffic.
A wild immigration debate followed.
Telegraph journalist Asa Bennett compared Noel's statements to those of Stephen Nickell, a board member at the Office for Budget Responsibility (OBR), from an old i100 article.
As we reported last year, the senior official said that Surrey had more land used by golf courses than housing:
One argument says 'We are a small island, not much room'. On the other hand, of course, there is masses of room. The urbanised part of Britain occupies less than 10 per cent of the surface area. The urbanised part of Surrey occupies less of Surrey than golf courses. So in some senses, plenty of space.
In addition in 2011 the census projected that the total urban area in England and Wales was 1.1 million hectares or just 7.4 per cent of all land.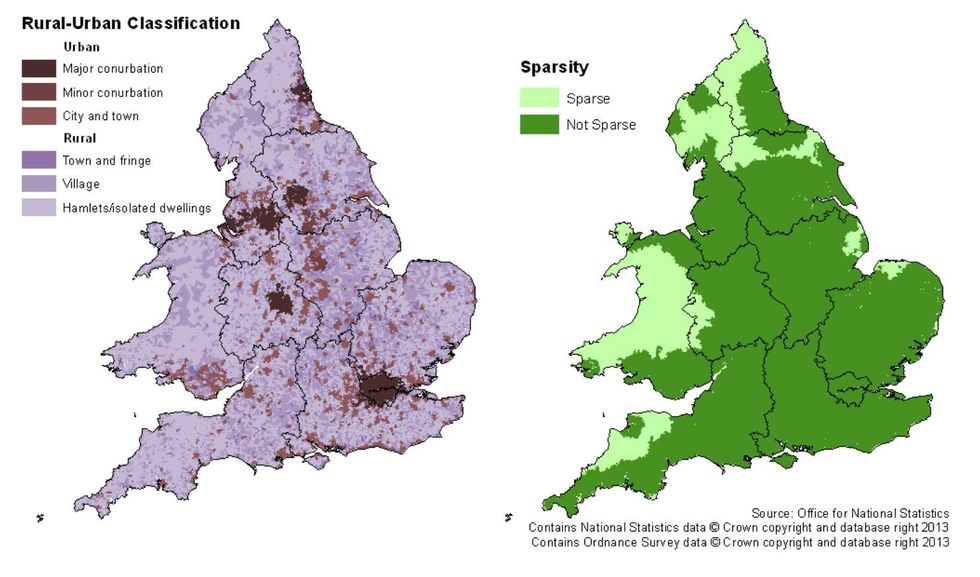 Thankfully, as Bennett's Twitter poll currently shows, at the time of writing, most seem to trust the OBR on immigration over Noel Edmonds:
The UK ranks 44th by the World Bank out of territories for highest population density, behind the Netherlands, Japan, Barbados, Belgium and India.
Monaco is unsurprisingly near the top, in second place with 18,812 people per kilometre.
One of whom was Noel, when he sported these spectacular shades at the Grand Prix in 2014.