Singer-songwriter, Oscar-winning actor, philanthropist, director, producer, activist, Jesus lookalike.
Jared Leto has many strings to his bow. But we're not sure he can add '21st century philosopher' to that lengthy list of attributes.
Among the many fan retweets, PR spiel and photos from his concerts on his Twitter feed, the Dallas Buyers Club actor also posts a series of 'inspirational' memes. With his own quotes. With a picture of himself...
He also sells T-shirts with his inspirational quotes on them: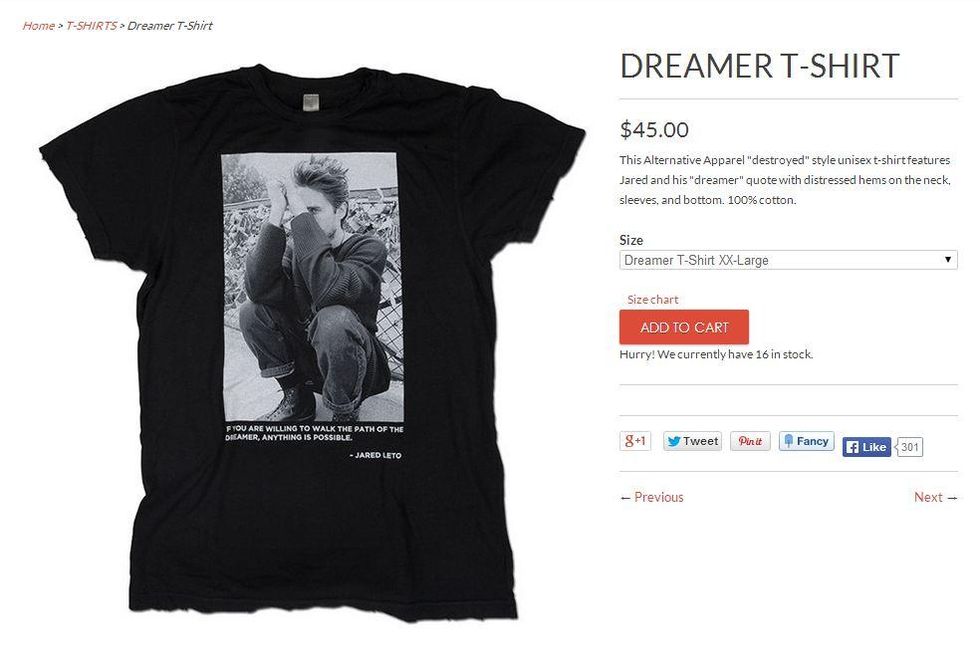 Straight back at you...