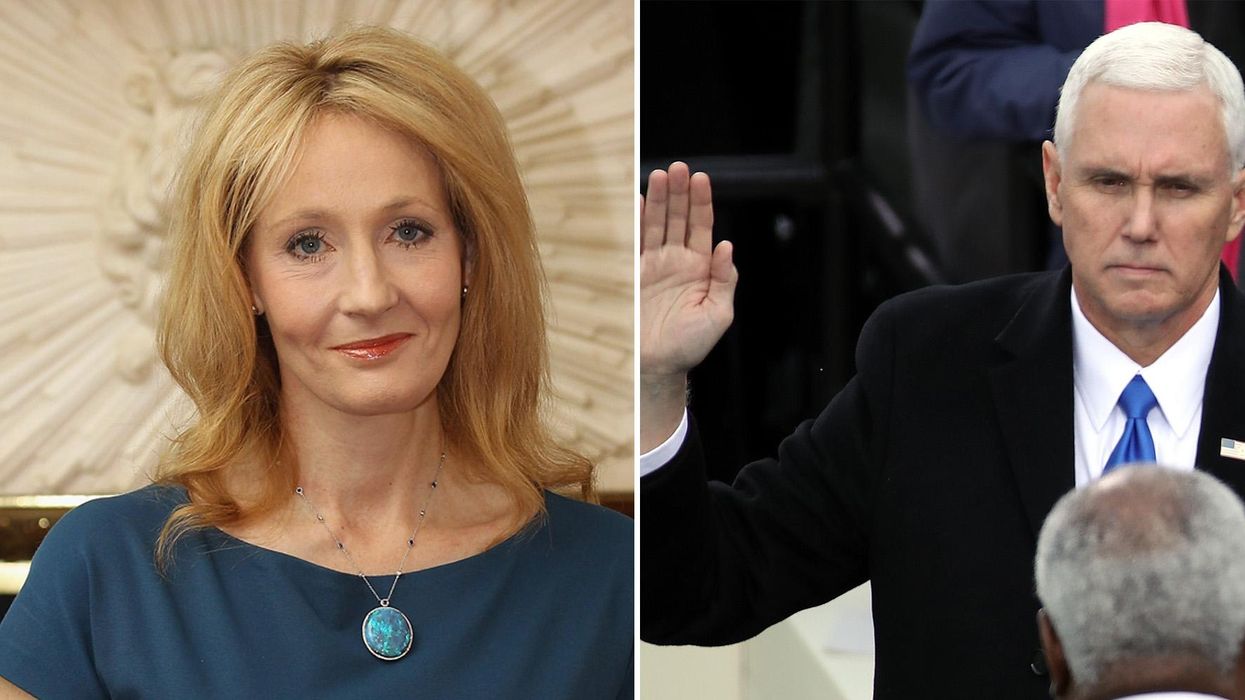 Getty/edited by indy100
J K Rowling, creator of the Harry Potter franchise, is a dab hand at Twitter.
She's earned a reputation on the website for pithy one liners, put downs and messages of hope.
Last Friday Donald Trump signed an executive order from seven Muslim-majority countries from entering the US for at least 90 days.
As a result, people have been referring to the travel ban as a 'Muslim ban'.
A federal judge in Brooklyn stayed Trump's executive order with a ruling that prevented the Government from deporting arrivals.
The United States refugee admissions programme was suspended for 120 days and Syrian refugees have been banned indefinitely.
So did Rowling:
She also criticised the policy.
She started pushing back on the criticism and abuse sent her way...
... And was of course supported by her fans.
Classic J K.
More: Bret Easton Ellis is selling American Psycho posters with 'Make America Great Again' on them