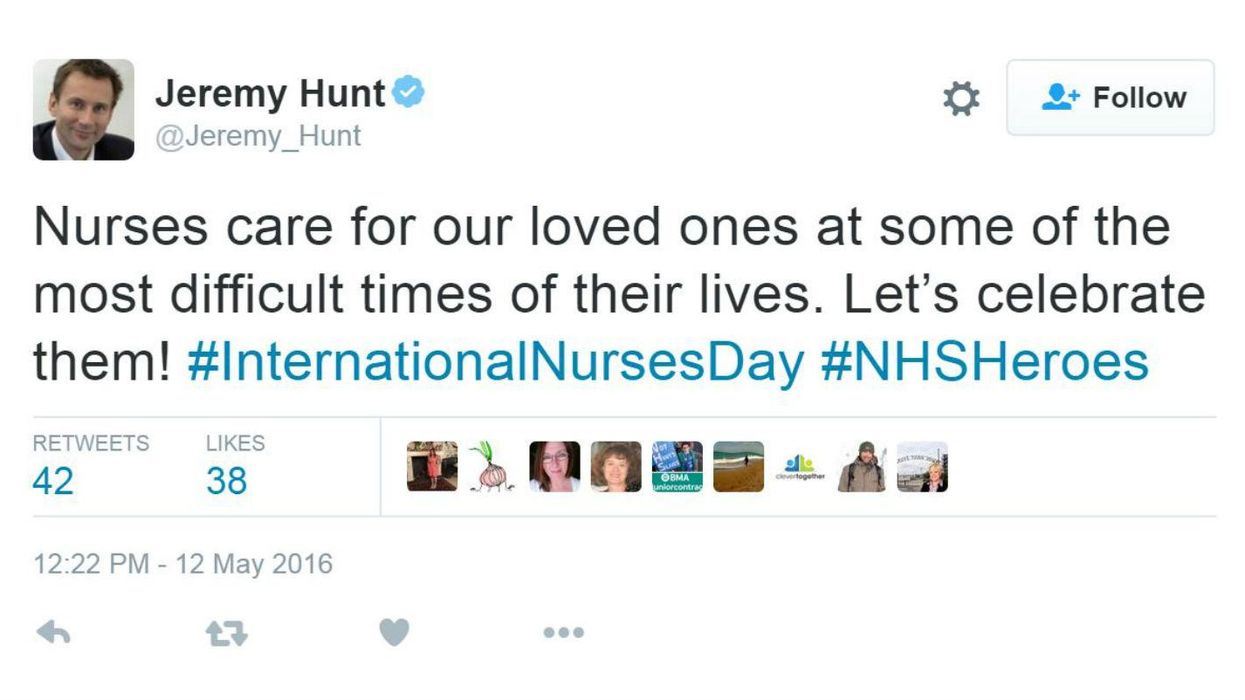 Jeremy Hunt can't really go anywhere without being criticised these days. Whether it's the House of Commons or an Asda car park, hatred for the UK's longest-serving health secretary is always quick to emerge.
Even when he tries to do a good thing he gets lambasted for it.
On Thursday morning, Hunt sent out a tweet in an effort to celebrate International Nurses Day...
...and
he
got
absolutely,
utterly
and
completely
torn
apart
in
the
replies.
Oh, Jez