JK Rowling was at Twickenham on Sunday, cheering on Scotland in their Rugby World Cup quarter-final against Australia.
As the author, a vocal supporter and donor to the pro-Union "No" campaign in Scotland's independence referendum last year, live-tweeted her support during the game, she was abused for what some described as "80-minute patriotism".
Rowling responded to the abuse, with some trademark pithiness: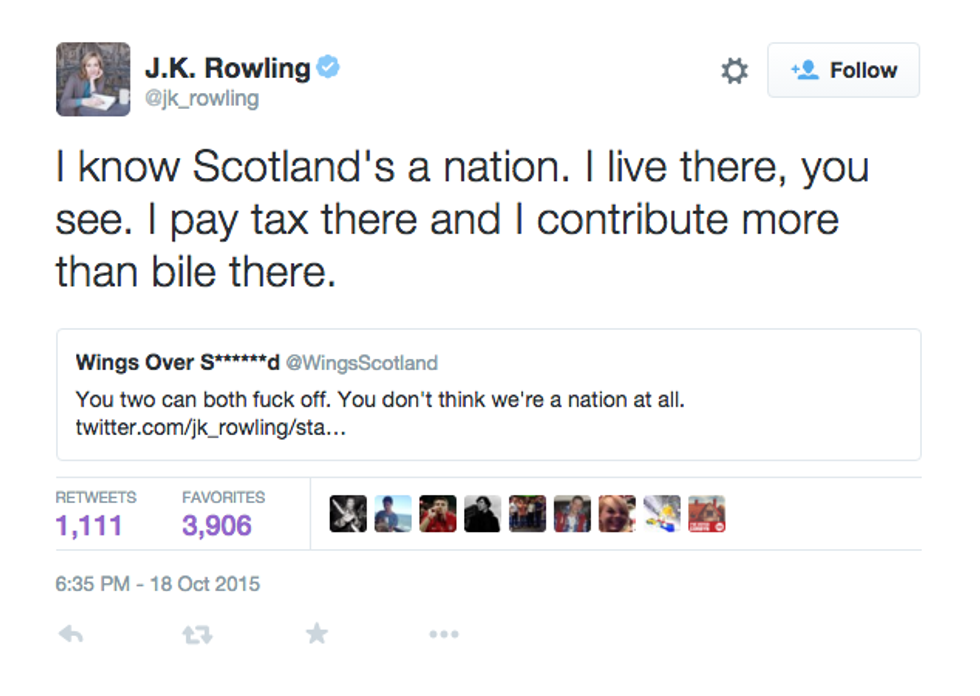 And then Stuart Campbell, a journalist who runs the pro-independence "Wings Over Scotland" blog, received abuse from the pro-Rowling camp for calling out her sudden Scottishness.
Without a hint of irony, people sent abuse to him saying people shouldn't send abuse on Twitter.
Abuse was flying in all directions (much of it too colourful to re-publish):
Even first minister Nicola Sturgeon appeared to chip in:
It's only a game, eh guys...