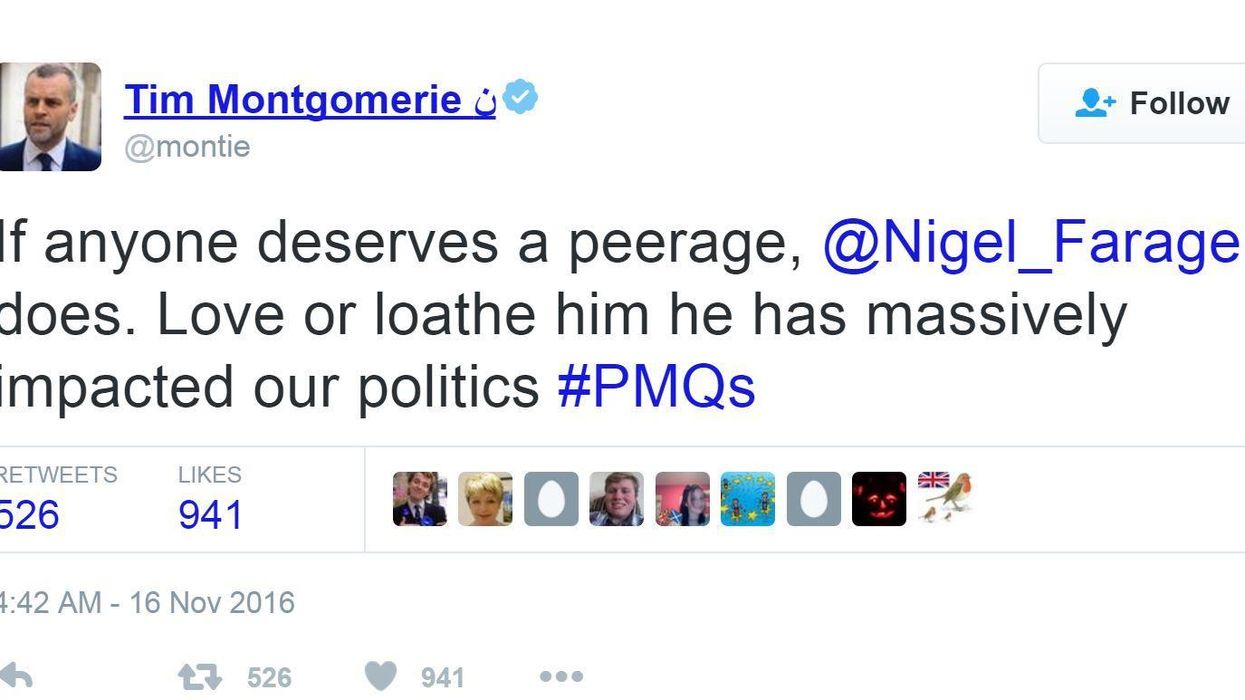 There are a few things the average voter would probably like to give Nigel Farage: a suggestion to stay in the US with his new mate Donald Trump, a lecture on immigration, a scathing look… but one journalist had a very different idea.
Tim Montgomerie, a columnist for the Times, suggested Nigel Farage should be given a peerage. That's right: Nigel Farage should become a Lord. In the House of Lords. In Parliament. Scrutinising laws.
Montgomerie tweeted:
If anyone deserves a peerage, @Nigel_Farage does. Love or loathe him he has massively impacted our politics #PMQs
But not many people seemed to agree. Shocking.
Comparisons were made...
Thankfully, Montgomerie's suggestion has so far only resulted in him having to stay away from Twitter for a few hours: