This post contains some nudity
A Canadian magazine's command to 'love your body' is being heard loud and clear.
NOW Toronto launched its second annual body image positivity campaign featuring nude portraits that celebrate the diversity of the human form this week in which the subjects opened up about their relationships with their bodies.
Journalist Sabrina Maddeaux came up with the idea of an alternative new year message last year, after getting fed up with the negative 'new year new you' messages that are ubiquitous in January.
What's so wrong with the old you? We wanted to celebrate feeling comfortable in the skin you're in. The inspiration also came from some other prominent magazine's naked photoshoots that always seemed to feature cisgender, white, fit people.

We felt we could make our own version that was infinitely more inspiring and diverse.
The team at Now magazine looked for people to take part that were diverse in shape, size and life experience, approaching people they thought would have "inspiring stories and thoughts about body positivity to share":
Biko Beauttah, Pride Toronto organiser, refugee and trans rights activist:
Finally one day I looked in the mirror and saw myself as myself: a woman.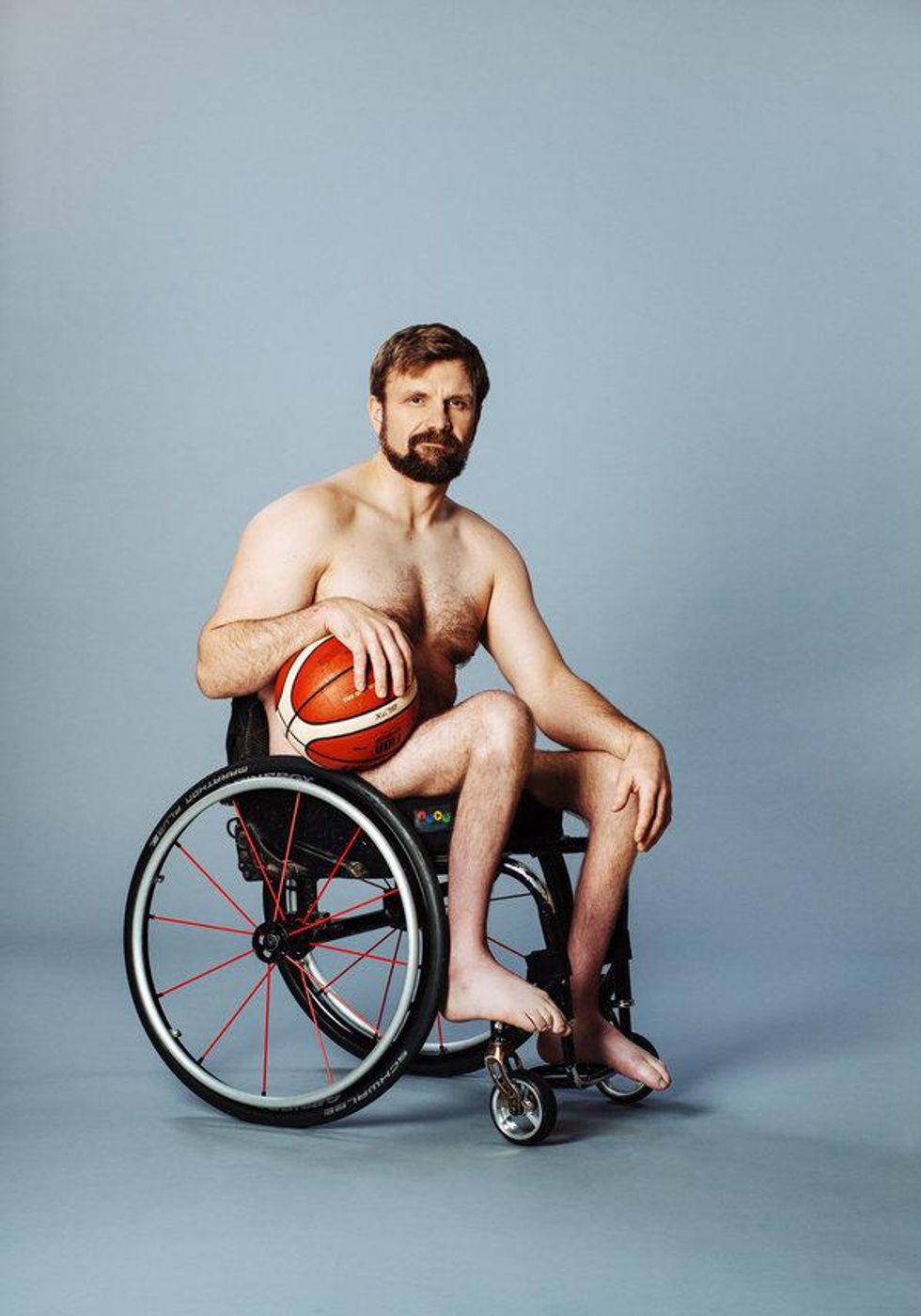 Bo Hedges, co-captain of Canada's wheelchair basketball team:
I don't train to be sexier; I train for greater functionality on the court and in everyday life.
Tiq Milan and Kim Katrin Milan, journalists, artists, activists:
Our love and our relationship is part of our advocacy. There isn't a lot of diverse representation of black queer couples loving each other and celebrating each others' bodies and beauty...

There's nothing secret about the way we love each other: we love each other out loud.
Akio Maroon, mother and human rights activist:
My skin colour and my body represent so much negativity. It's really important for me not only to show my body in a positive light, but also to use the tools I have to make a difference.
Xica Ducharme, activist, burlesque performer, writer and air steward:
The only place that I actually feel safe is on the dance floor. Every time I'm there, people are so accepting and inclusive.
Adam Benn, co-ordinator of Black Queer Youth (BQY) and fitness instructor:
Don't stress yourself out if you're going to eat or have a few drinks at a party, but still maintain your routines. It's about balance.
Katie Sly, performer, playwright, visual artist, producer:
Nudity is not a point of vulnerability for me; it's very much a point of strength.
Chiamaka Umeh, Esther Jun and Rebecca Parry of Next Stage Theatre:
Sometimes I wish that womanhood were something I could just do away with and that people would see me in a different light. Like, maybe if I were a man I wouldn't have felt so pressured to tell my mom about this shoot. I feel very liberated as a person, but I've always felt I've had to hide that side of myself.
Maddeaux said the response to the campaign's positive message and the powerful stories of the people featured has been "overwhelmingly positive".
We want people to love the skin they're in and realise it's OK to just be you. You don't have to change or conform to unrealistic societal expectations. The human body is incredibly diverse and that's a beautiful thing.