Instagram / vancityreynolds
Everyone knows that Ryan Reynolds is not only an incredible actor, but an all-round great guy.
He constantly - and we mean constantly - ruthlessly trolls his wife, Blake Lively, brings us all joy and hilarity on Twitter, and he also has the best, most bizarre sense of humour.
Now, he's won all of our hearts yet again.
You probably heard that Reynolds met with Make-A-Wish kids, who have life-threatening medical conditions, on the set of Deadpool 2. He said the experience was "one of the best parts of playing the Big Red Jackass".
Obviously, because this is the internet, trolls couldn't help but moan that Deadpool is R-rated and children shouldn't be watching it. One wrote:
Guys Deadpool is [a] R rated movie and those kids are watching it...

I think something is wrong here.
In response, Reynolds made an important point.
Picture: Instagram / vancityreynolds
Yeah, there's not really a comeback to that.
Not all heroes wear capes. Some prefer spandex.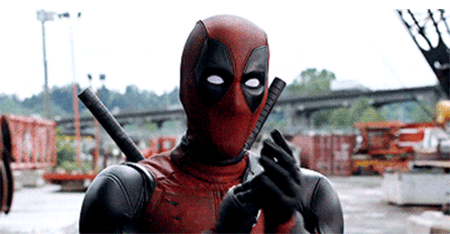 More: There is no 'secret' to how Blake Lively lost her baby weight