The National Service of Thanksgiving celebrating Her Majesty the Queen's 90th birthday took place in St Paul's Cathedral on Friday.
Many political leaders attended the ceremony, including newly-elected Labour Mayor of London, Sadiq Khan.
Khan made headlines because he was rather tired, and as some publications pointed out, he did not cover his mouth when he yawned.
His manners may not be pristine, but Khan is also fasting for Ramadan - which is likely to make you a little tired.
He's also just entered his second month of governing the capital city, a new and no doubt daunting challenge.
Besides, it not like other people were that well behaved either.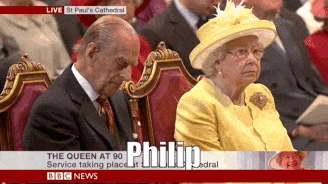 What a time to be subject to an involuntary reflex.