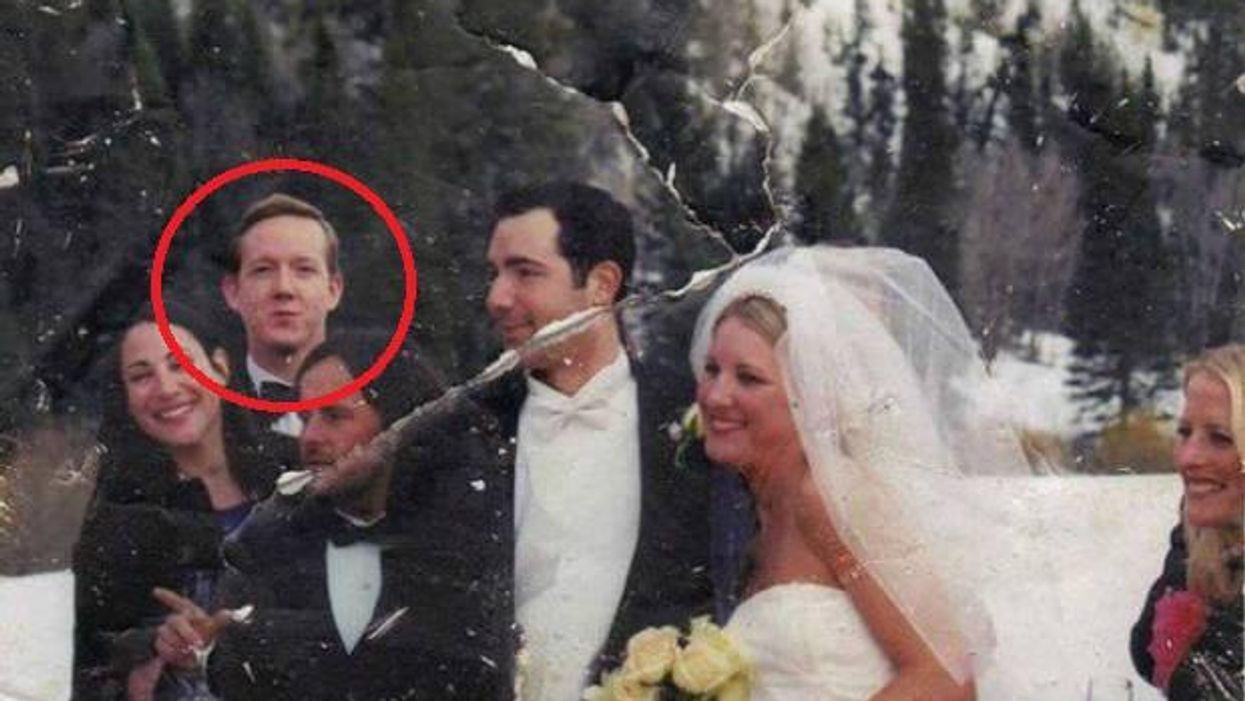 The story behind a mysterious wedding photograph found in the aftermath of the 9/11 attacks in New York was finally resolved last week when Elizabeth Stringer Keefe managed to track down those in the shot.
The Independent'sSimon Usborne spoke to Keefe, and the man looking directly at camera in the striking photograph, to find out more about this extraordinary story.
After being given the photo by a friend who lived in New York, Keefe would try, in vain, on each anniversary of the attacks to find out who it belonged to - scouring victims' websites, sending emails and making phone calls - but nothing. Until this year.
After posting a plea on Twitter, the image went viral around the world and finally, a man called Fred Mahe sent her an email with the words:
I know the people in the photo. Call me.