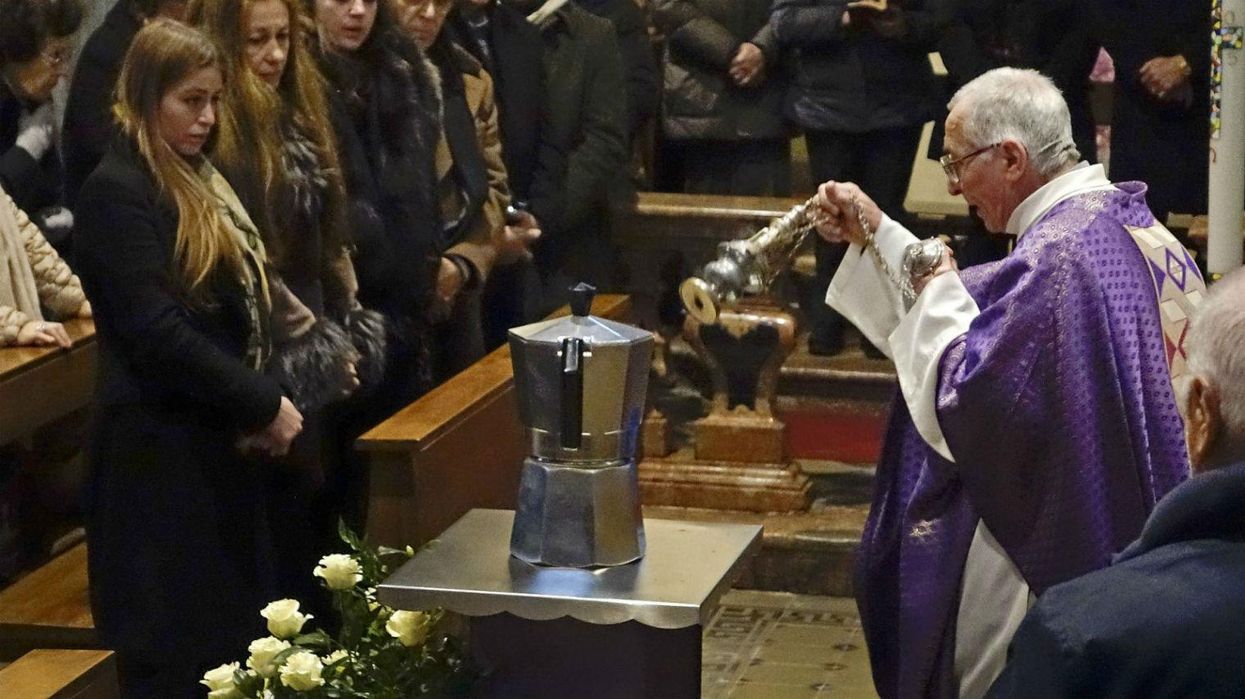 Renato Bialetti, who made stove-top espresso makers an international commodity, passed away last week - and his memorable funeral saw him buried in one of his famous pots.
Bialetti's father Alfonso bought the patent for the aluminium design in 1933, but it was Renato who got the business going - he invested heavily in marketing and made himself the model for the famous L'omino con i baffi (the little man with a moustache) who still adorns each Moka pot today.
More than 300 million of the coffee makers have been sold around the world since the 1940s.
According to La Stampa, his three children decided to honour their 93-year-old father by interring his ashes in an urn shaped like a large version of the iconic pot.
His cremated remains were taken to his hometown of Casale Corte Cerro, blessed by a priest, and buried next to the body of his wife.