The Olympics in Rio have begun. Rio is in Brazil. Brazil is hot and humid at this time of year.
We imagine it's also pretty hot in the glare of studio lights and cameras. As such, presenters and pundits on the BBC have been wearing clothes appropriate for such clammy weather.
But that hasn't stopped people all over the internet letching over them. The latest victim of this was presenter Helen Skelton who became the subject of various degrading tabloid articles this weekend.
One on the Daily Mail website focused on her "thigh-grazing" skirt and repeated claims that she didn't have underwear on...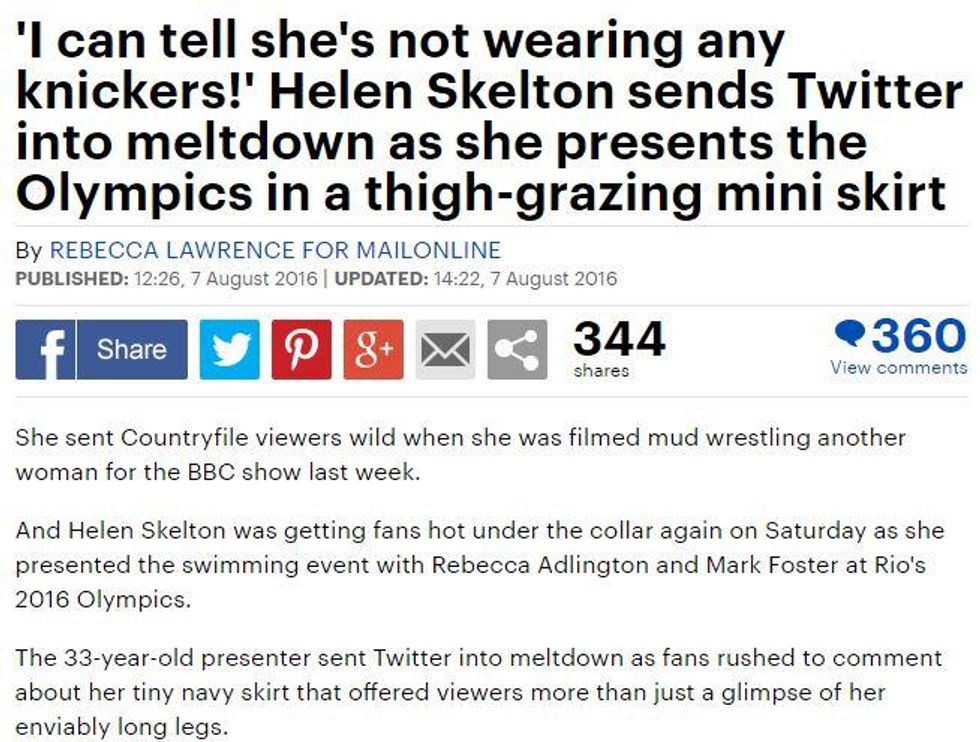 While one in the Sun noted her "risque" and "skimpy" outfit...
Even the Telegraph noted viewers going in to "meltdown"
The broadsheet noted:
The presenter's outfit on the BBC's Olympics coverage erupted into a sexism row after viewers remarked that the dress was too revealing.
The Mail opted for this gratuitous close-up of Skelton's legs
And both posted links to tweets like these
But everyone seemed to be missing one thing
Where are the close-ups of Mark Foster's "skimpy" shorts?!
Why aren't they being described as "risque" and "thigh-grazing"?!