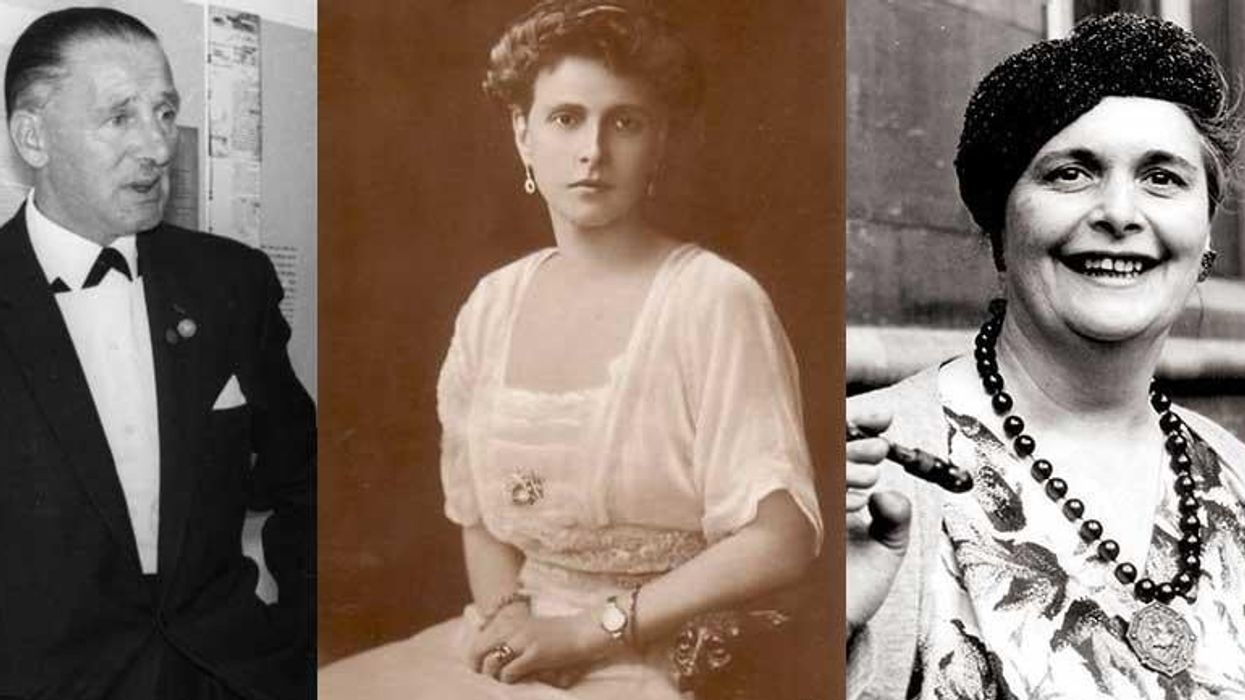 Sir Nicholas Winton, a man dubbed "Britain's Oskar Schindler", was awarded the Czech Republic's highest state honour yesterday for saving 669 children, most of them Jewish, from the Nazis.
He was 29 when he organised eight trains from occupied Czechoslovakia to Britain in 1938. A ninth train carrying 250 children was stopped from coming to Britain when the war began. It's believed those children did not survive.
The story of German industrialist and Nazi Party member Oskar Schindler, and that of the 1,200 Jews he saved, was immortalised in the Oscar-winning Schindler's List.
Yad Vashem, the Holocaust museum in Jerusalem, recognises 21 British men and women on its list of the "righteous" - non-Jews whose heroic efforts helped ameliorate the suffering of Jews during the holocaust. Sir Nicholas is actually not on the list because he had Jewish ancestry. These are the stories of the other "British Schindlers".
Frank Foley
British secret intelligence service officer Frank Foley helped tens of thousands of Jewish families escape Nazi Germany while working in Germany's passport office before the outbreak of World War II. He would bend the rules while issuing visas, allowing tens of thousands of Jews to escape to Britain or to Palestine, which was then under British rule, at great risk to his own life.
Miriam Posner, who was 16 when she left Germany for Palestine said of Foley. "We heard there was this man Foley who was kind to the Jews. My mother begged him. He just paced up and down a little and then asked for my passport and put the visa stamp on it. He did not ask any questions."