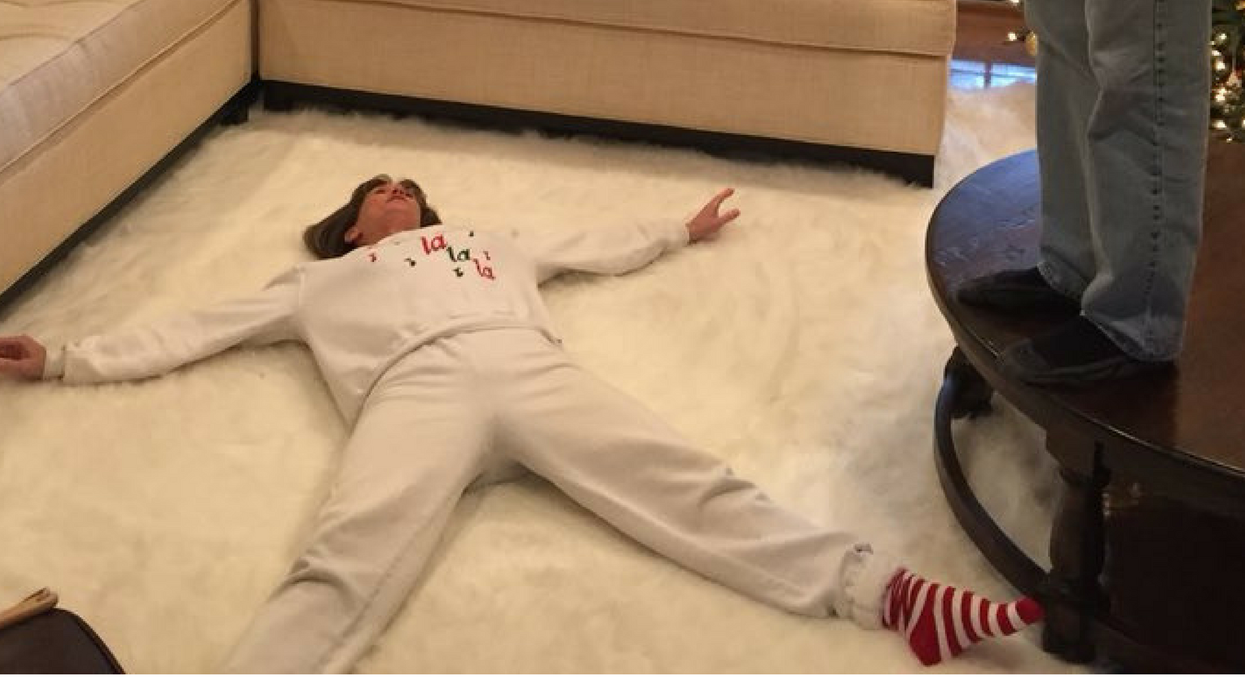 Taylor Burkhalter
A very patient husband and dad rearranged the living room in his families Louisiana home so his wife could make snow angel 'boomerangs' on Instagram.
Posted over Christmas by his son Taylor Burkhalter, a series of photos show the dad standing on a coffee table with his phone - while his wife lays on the ground, on top of a white carpet, ready to become the queen of snow angels.
But Mr Burkhalter looked very reluctant and gave some exceptional side-eye in the photos.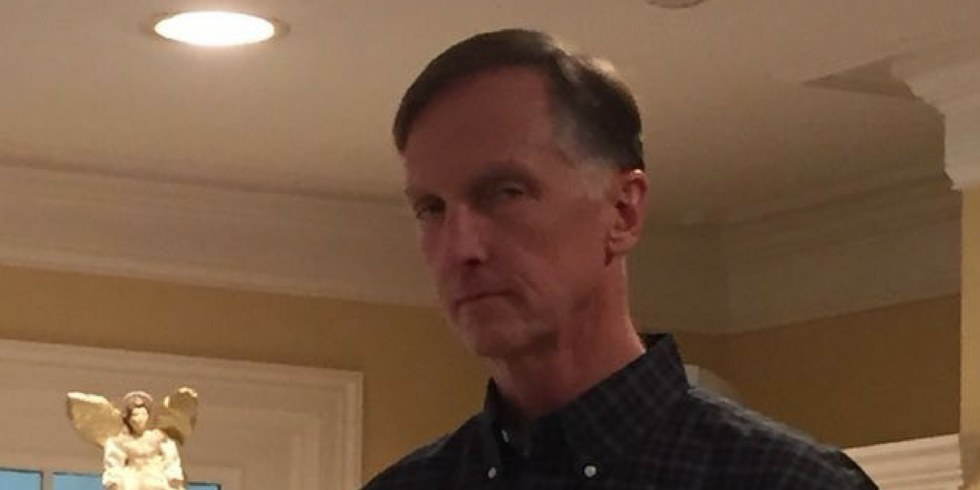 Picture:
Taylor told Indy100 that his mum is a fitness trainer while his dad works in banking. He added that his parents are aware of the "viral-ness" on social media. He said:
My mom loves it. There were thousands of people wishing her a merry Christmas when she woke up yesterday. I don't think my dad is stoked to have his photo plastered everywhere on the internet but he thinks it's funny.
The post has already gained nearly 800,000 likes and over 230,000 retweets. Faith in love restored:
Queen of snow angels
But many were left desperate to see the actual boomerang on Taylor's mum's account - which like Taylor said in his tweet - had 29 followers.
And here it is! She really looks like she's loving every minute of this:
And people obviously felt the festive snow angel clip warranted a follow - Libby picked up nearly 10,000 new followers since Taylor posted the story!
No snow in Louisiana
Snow is a very rare sight in Louisiana, and with her serious love for the white fluffy stuff - Libby just had to get creative.
Taylor added that his family is glad people have found his mom's boomerang so uplifting. He said:
I am very proud of my parents, they have been great role models! I just hope it doesn't go to her head.