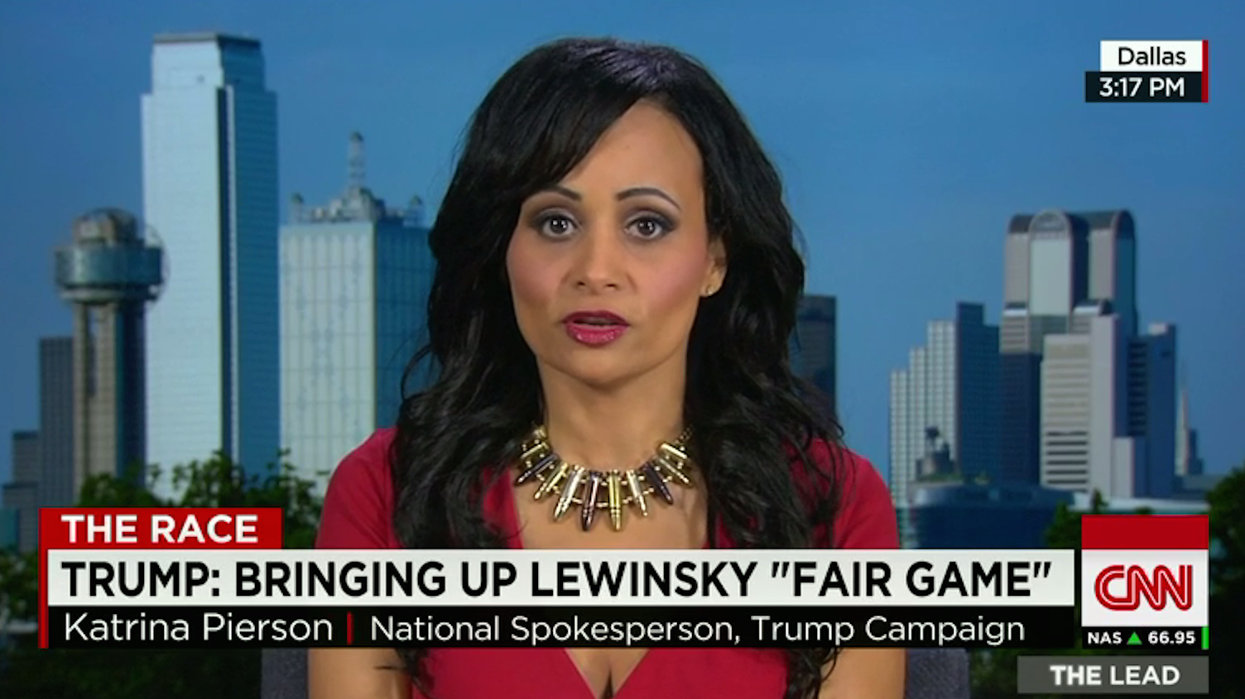 Donald Trump's official spokesperson, Katrina Pierson, made news this week when a tweet from 2012 questioning the lack of "pure breeds" in US politics was unearthed by reporters.
The bullet-necklace-wearing-bizarre-opinion-flinging spox caught the attention of the world media (and J.K. Rowling) not only for the vileness of her comments, but the fact Donald Trump is by her standards a "half-breed".
Why?
His mother was born in Scotland.
On Sunday Pierson was given the opportunity to backtrack on her grimness when she was questioned over the tweet in an interview with Brian Stelter on CNN's Reliable Sources.
When asked whether she would like to retract her comments from 2012, Pierson said:
No, not at all. Look, these tweets - I'm an activist, and I am a half-breed, I'm always getting called a half-breed, and on Twitter, when you're fighting with Twitter and even establishment, you go back at them in the same silliness they're giving you. So I myself am a half-breed.
Stelter responded: "You're telling me that was just silliness?"
To which she said:
Absolutely.
Great. Glad we cleared that up.