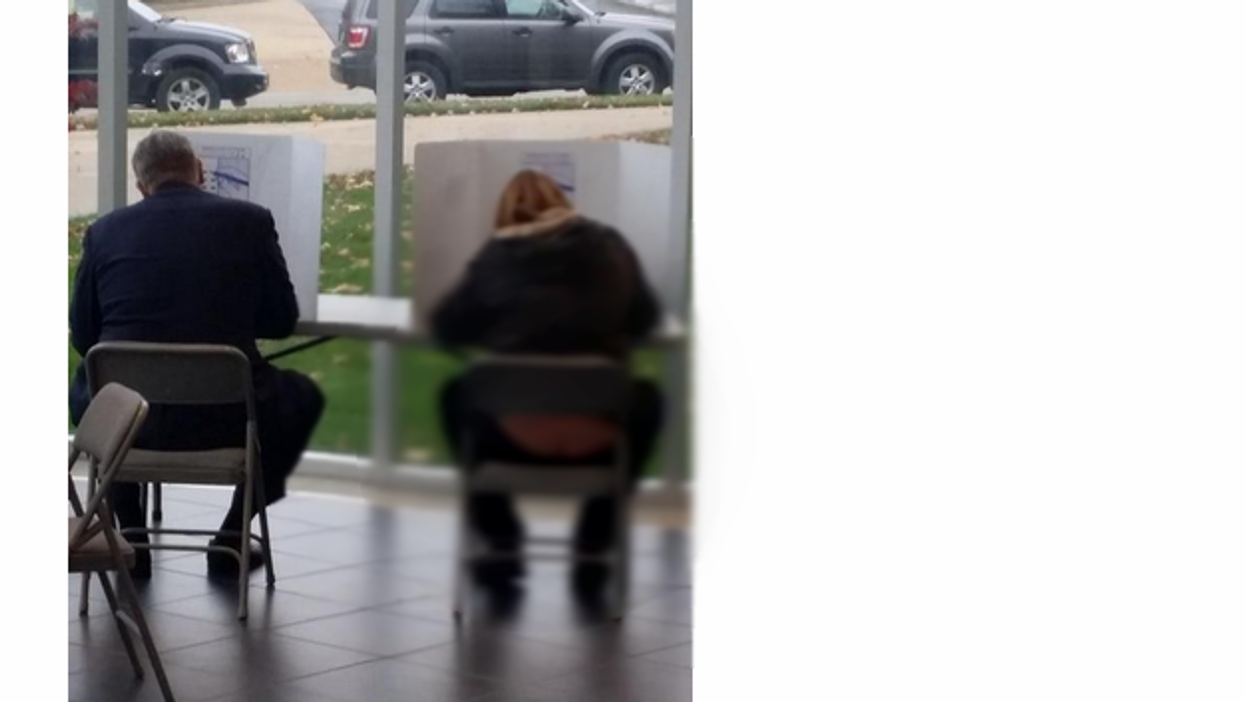 The Democrats just can't catch a break at the moment.
Not only is Barack Obama's party expected to lose its majority in the Senate in the mid-term elections but now Missouri governor Jay Nixon has got himself embroiled in a mini-Twitter storm.
Presented without comment (but slightly blurred out to preserve the unfortunate voter's modesty)...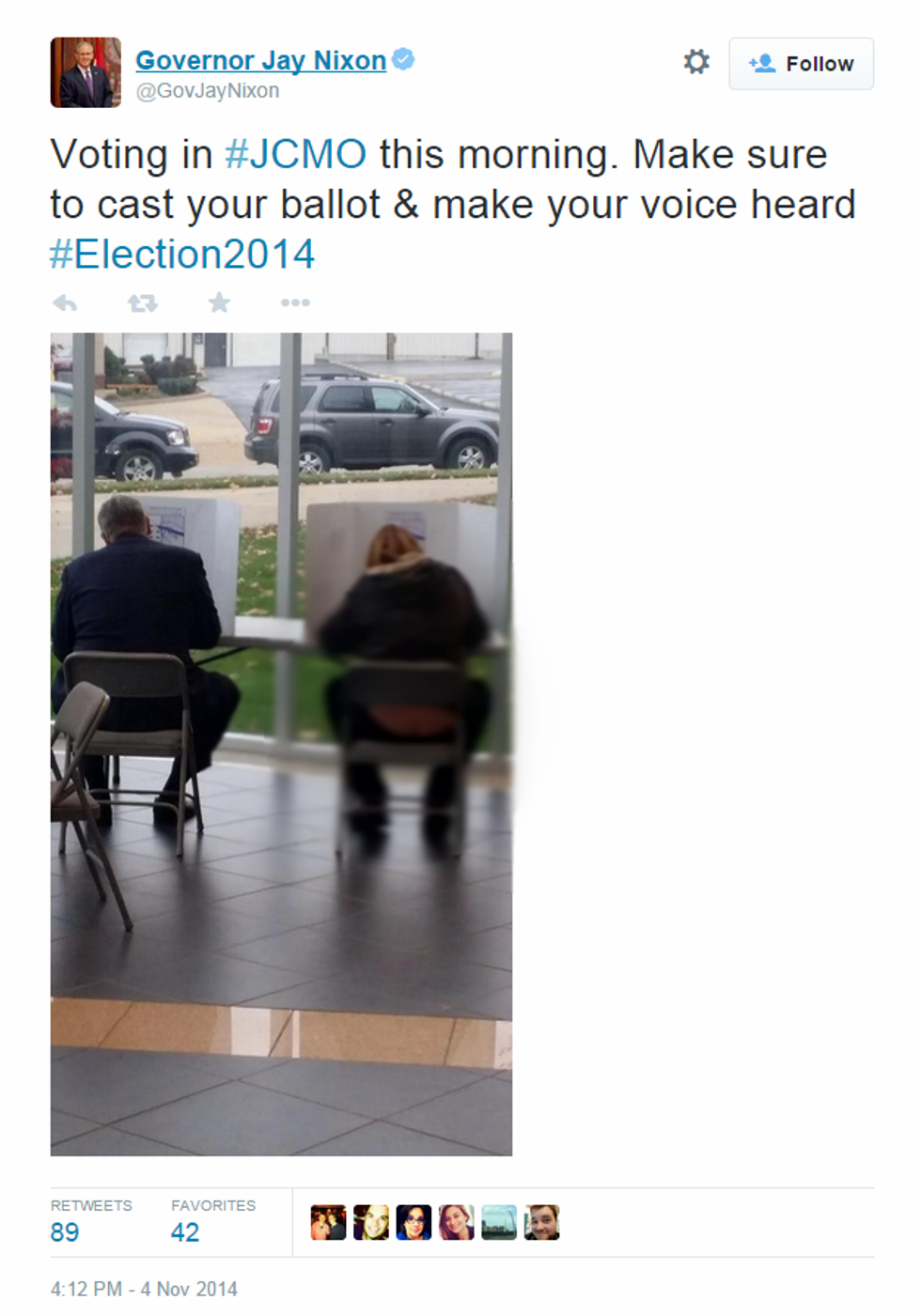 The governor, or at least his social media team, deleted the tweet within a matter of minutes and replaced it this much more modest version:
Nixon governs the state where teenager Michael Brown was shot earlier this year and he faced criticism for his handling of the subsequent unrest in Ferguson.
Some criticised him for what was deemed a slow response by the authorities in the immediate aftermath of the shooting by police officer Darren Wilson.
More: US midterm elections - The states with the most heated contests