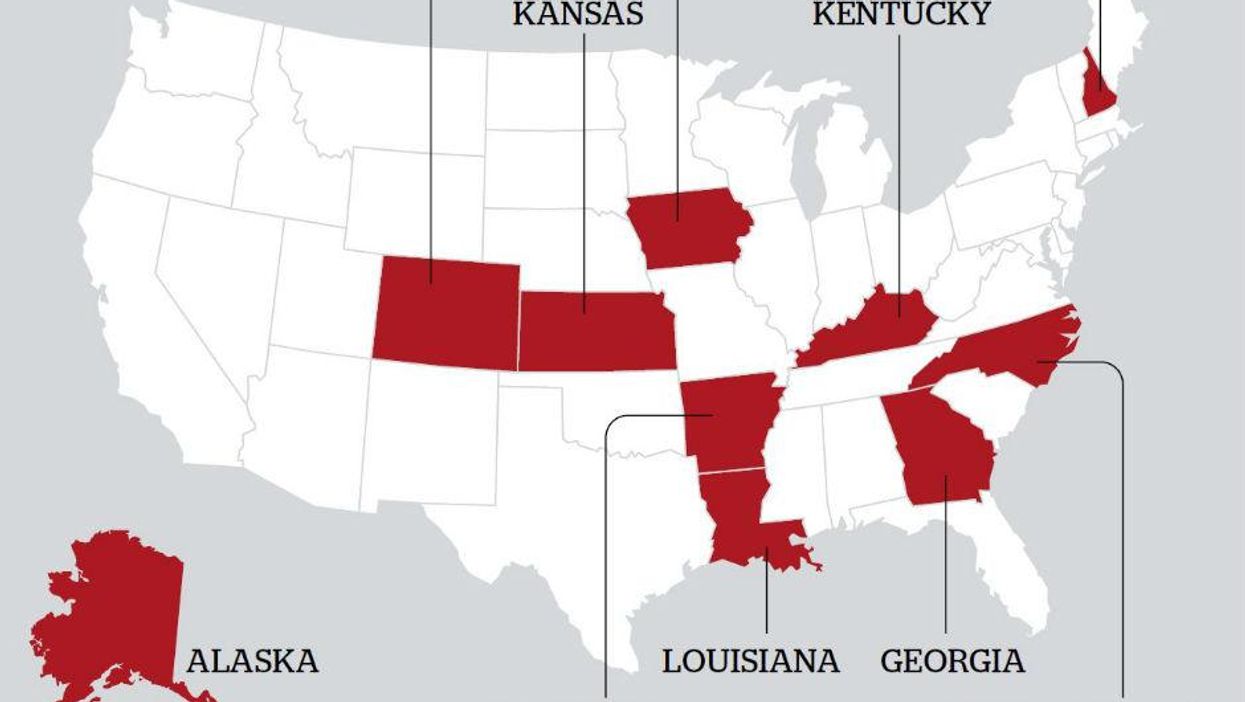 Midterm elections get under way in the US tomorrow with Democrats bracing themselves for losses amidst Barack Obama's plummeting unpopularity with voters.
Thirty-six of the 100 Senate seats are at stake and the Republicans need to pick up just six of those to reclaim their first majority since the 2006 elections - the map above highlights the states with the most heated contests.
Seats are also available all over the country for the House of Representatives and state-wide offices including governorships.
The Republicans are expected to build on their majority of 233 to 199 seats in the House of Representatives and are likely to retain their majority in the number of governors' seats they hold.
President Obama has mostly stayed away from the campaign trail for fear of sinking his party's chances wherever races were close.
If the Republicans can pick up the required six seats in the Senate they will be able to shatter the last bulwark protecting Mr Obama's agenda in the US Congress.
Such a result would lead to even more partisan gridlock for Mr Obama's last two years in office.
More: Barack Obama - Beloved in the UK, polarising in the US