Warning: NSFW language throughout
The SNP's Mhairi Black, the 20-year-old student who beat shadow foreign secretary Douglas Alexander in Paisley and Renfrewshire South, will soon arrive in Westminster as the country's youngest MP since 1667.
While that's quite the mantle to take up - especially when you haven't finished university yet - Black is clearly still a pretty normal young 'un, as tweets since the age of 14 show. Here are some of our favourite Mhairi Black posts:
Preach.


Now deleted:
"Woke up beside half a can of Tennents and a full pizza and more money than I came out with. I call that a success!"

Smashing the incumbent Labour candidate by winning 51 per cent of the vote was the only possibly way forward from here.
Deleted:
"Smirnoff Ice is the drink of gods - I cannae handle this c--- man!"
Teenage kicks really are so hard to beat.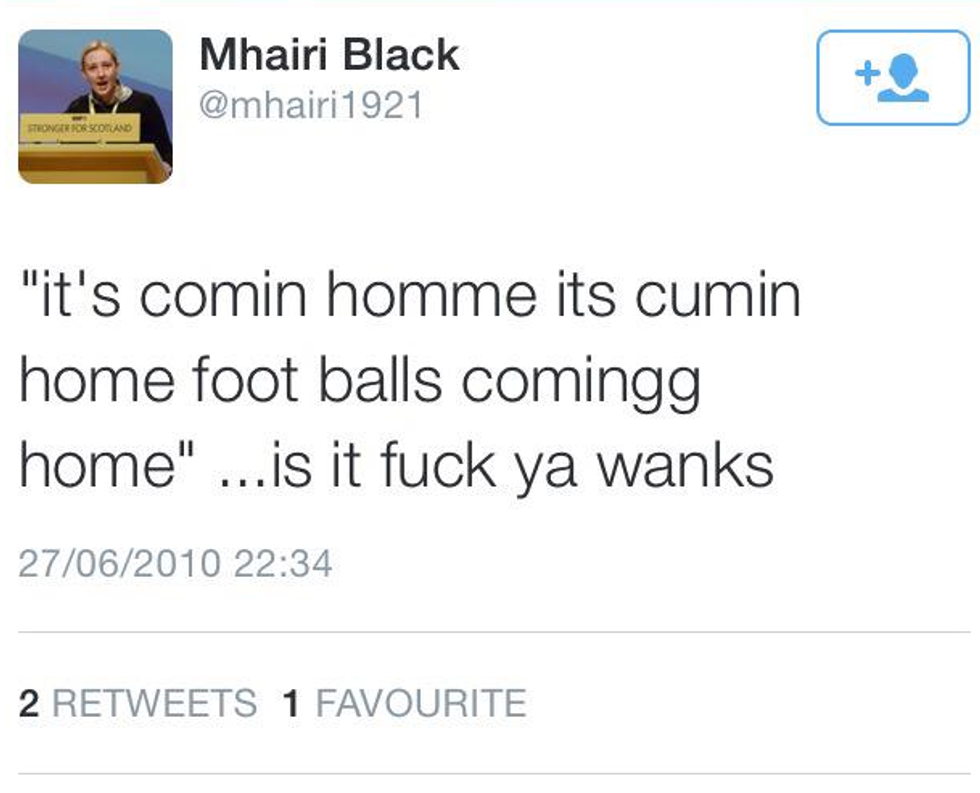 Deleted:
"Celtic, yer a joke!#scum"

Her footballing sympathies are not exactly One Scotland but passion in a politician is always good.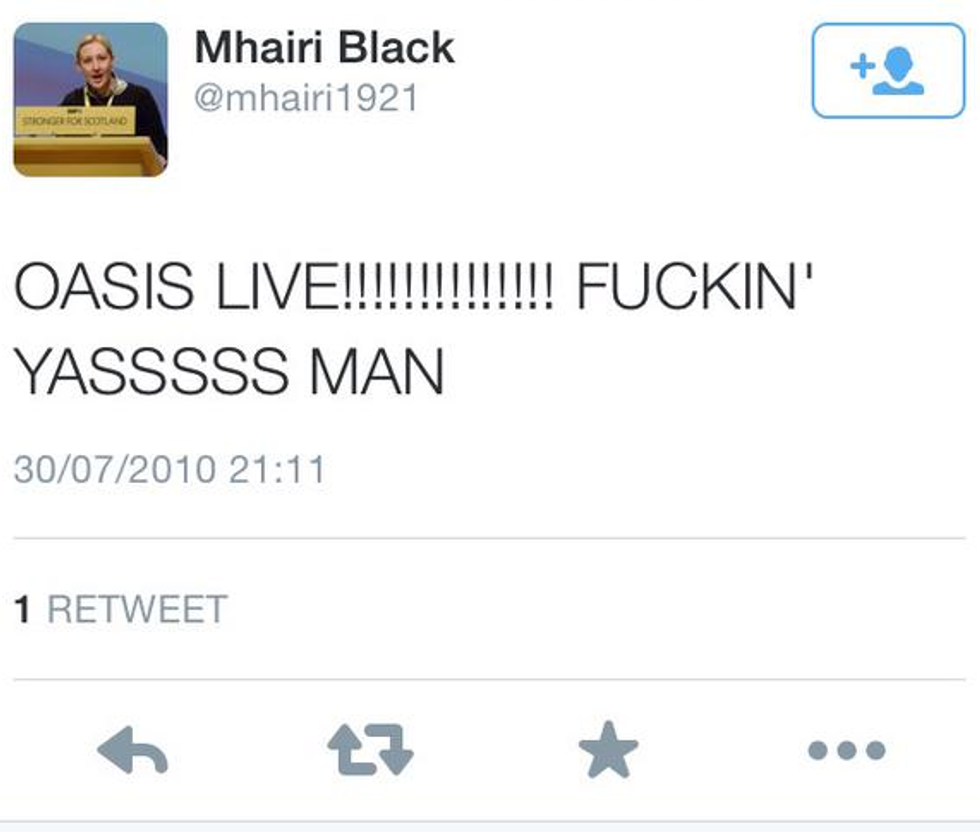 Oasis were formed in 1991. Black was born in 1994. Now we feel old.


PMQs could get a wee bit more colourful with Black on the benches...
More: [Six contenders to be the next Labour leader]1