On November 24, 1991, rock star and Queen frontman, Freddie Mercury died, aged 45.
The charismatic and flamboyant musician's untimely death was a result of Bronchopneumonia, brought on by an AIDS-related complication.
Mercury kept his fight with the disease private until his final days and during the entire time he remained a positive caring person to others.
This side of Mercury was mostly unknown to the public but people have been made aware of it thanks to Elton John's 2013 book Love is the Cure: On Life, Loss and the End of Aids.
This extract from John's book is a poignant example of the kind of man Mercury was, and the message that he extended to the rest of the world.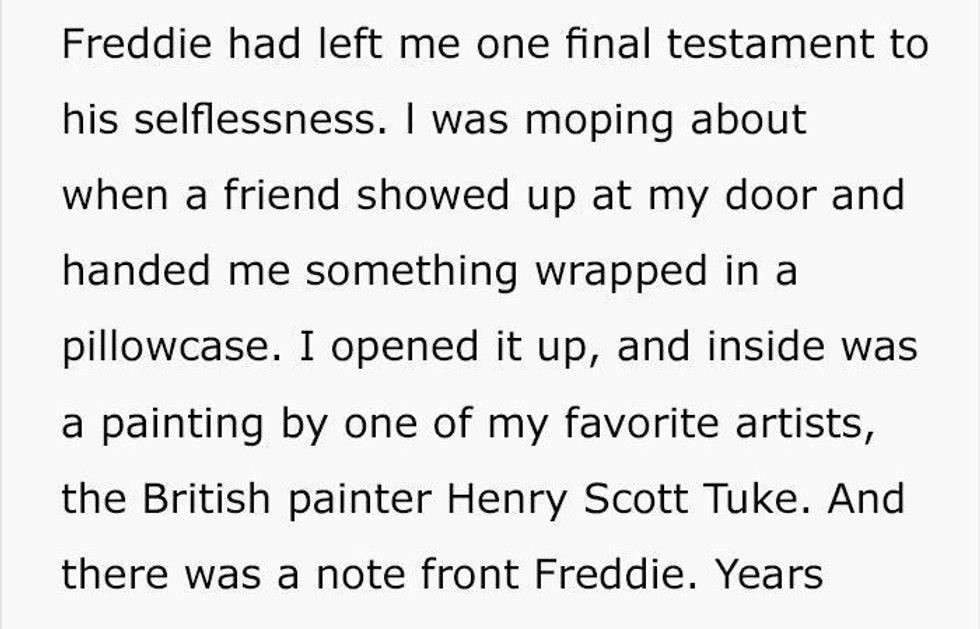 Rest in power, Mr Mercury.
HT Bored Panda