Brexit happened, and it was all a bit fast.
So, to slow things down and recap, here's a brief guide to the vote and its immediate aftermath.
1. The UK voted Leave. Some parts of it, at least.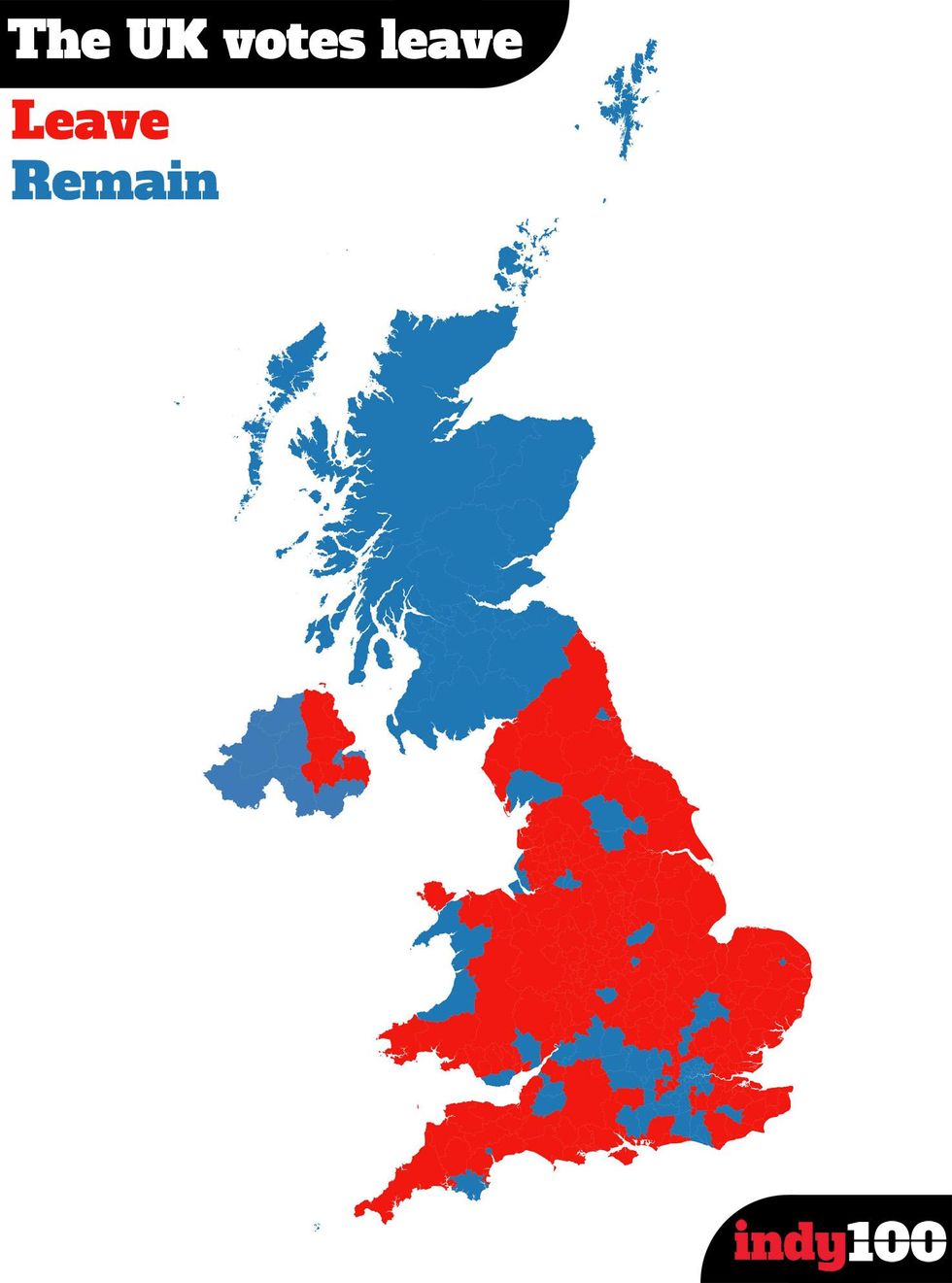 We discovered the United Kingdom was a lot less united than we thought it was, based on the way they voted.
And thus...
2. We have a new map of Europe
Picture: Carto/indy100
3. Currencies gained against the pound in the immediate aftermath.
4. While other Eurosceptic politicians on the continent leaped on anti-EU sentiment to call for their own referenda.
5. And now European countries think it likely that others will leave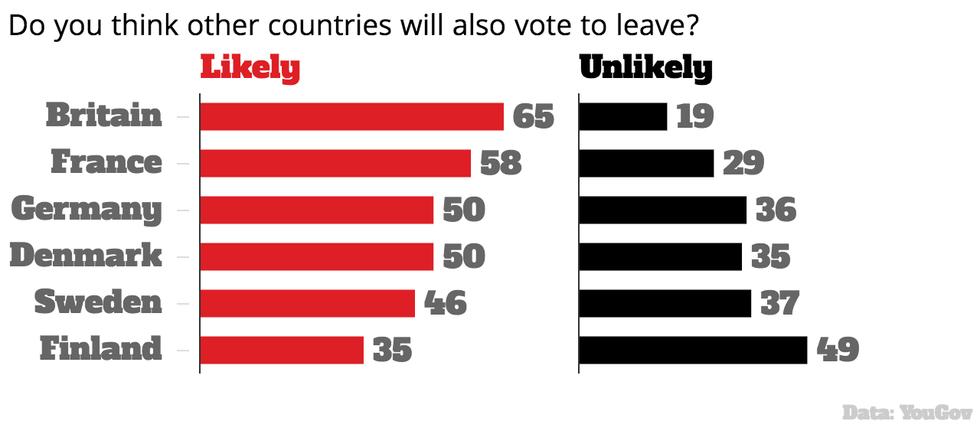 6. David Cameron resigned and the UK was granted a new prime minister in the form of Theresa May.
Her party is currently 16 points ahead of Labour in the polls, prompting talk of a snap election.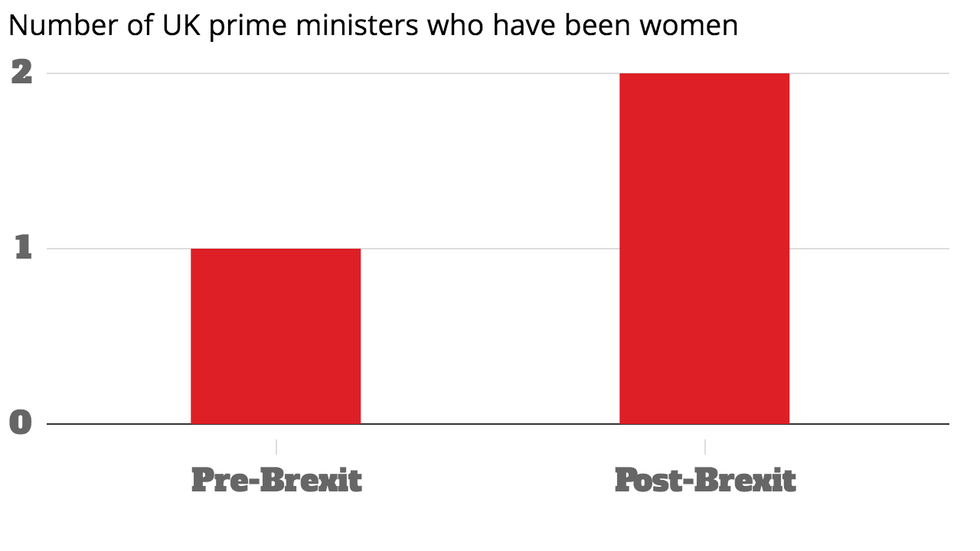 7. While the UK's EU migrants have an uncertain future after the vote
Article 50 and the cancellation of free movement has not yet been triggered.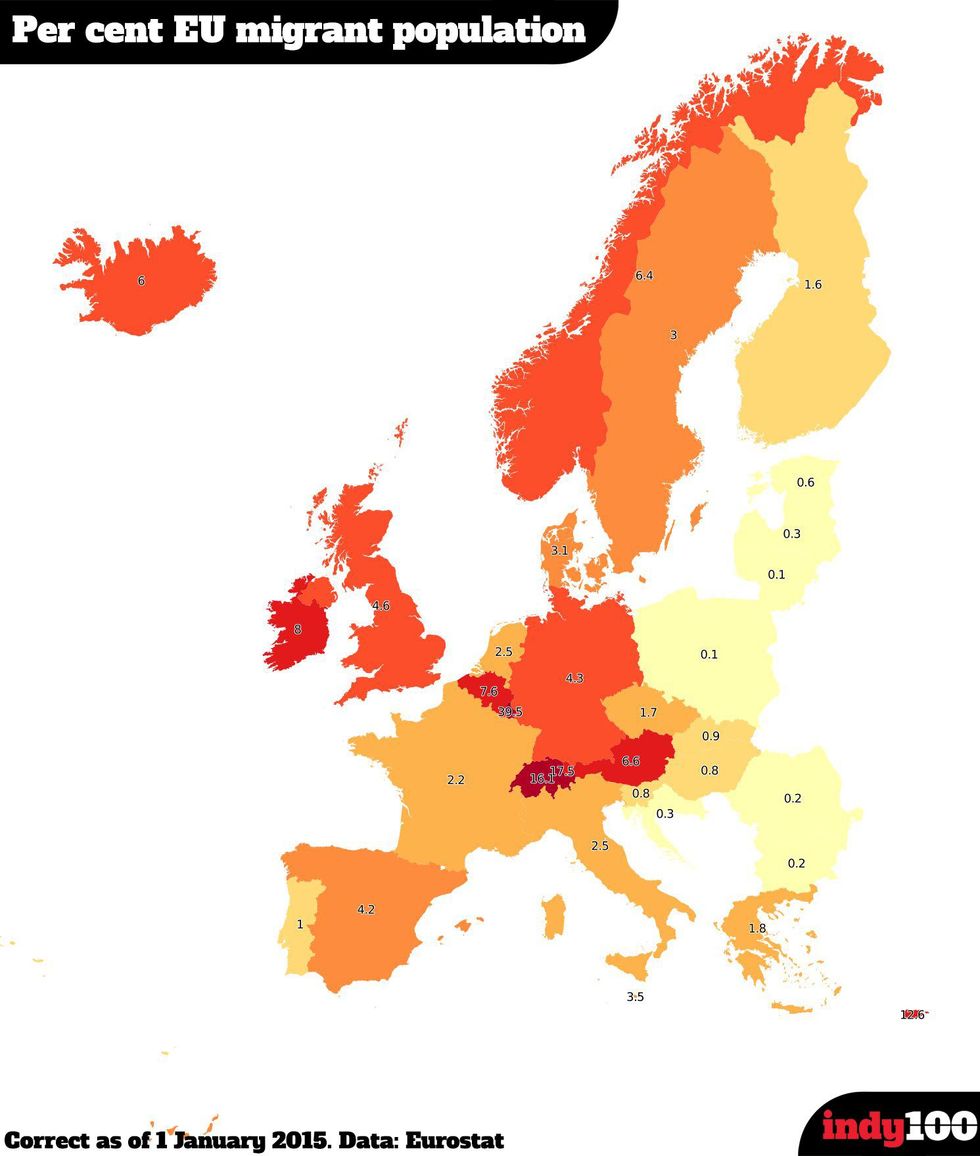 8. While EU nationals amount to just over half the UK population
Theresa May has previously talked about cutting migration, but keeping the freedom of movement principle required to stay within Europe's single market.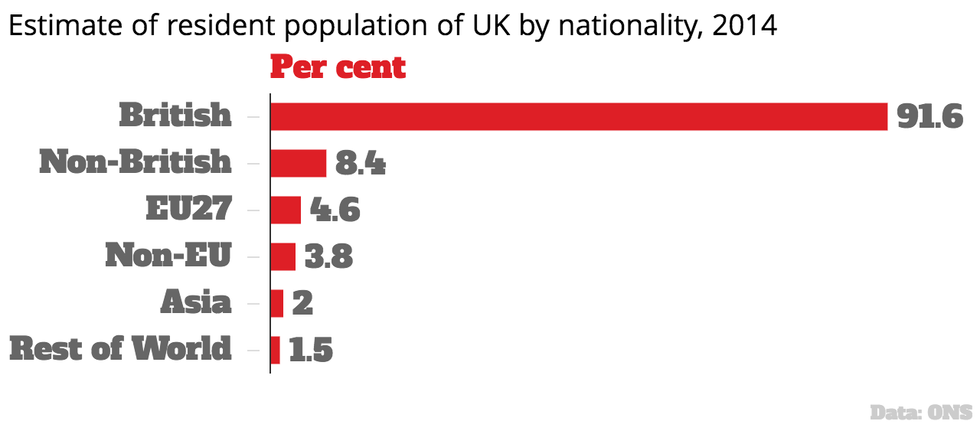 9. Our economic confidence fell, as YouGov found Britain was hit hardest in the immediate aftermath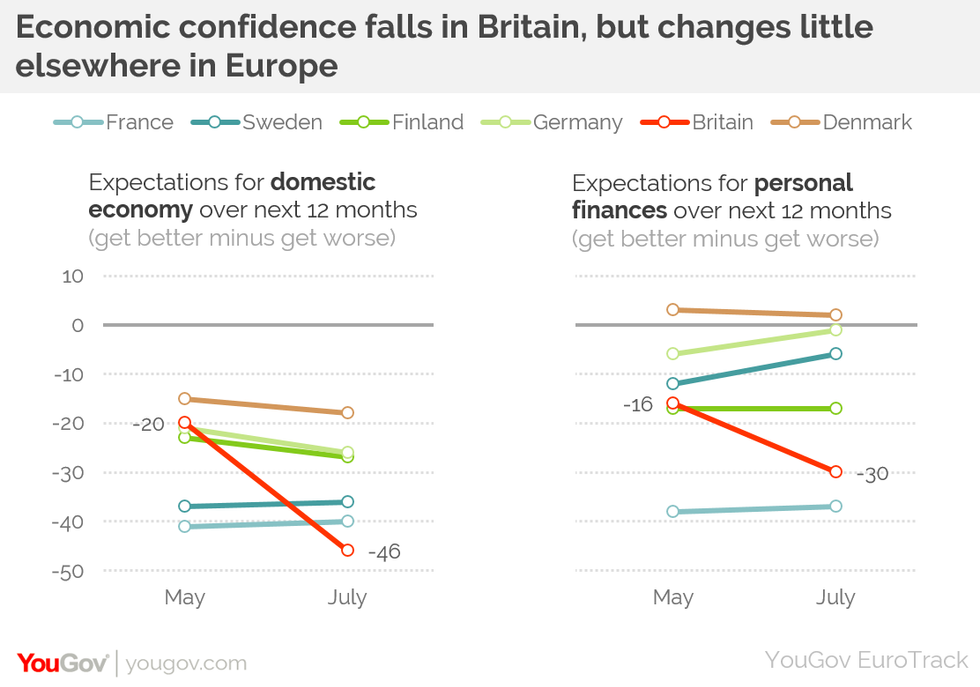 10. They also found that no-one wants to give the UK a good deal other than the UK. Oh, and Denmark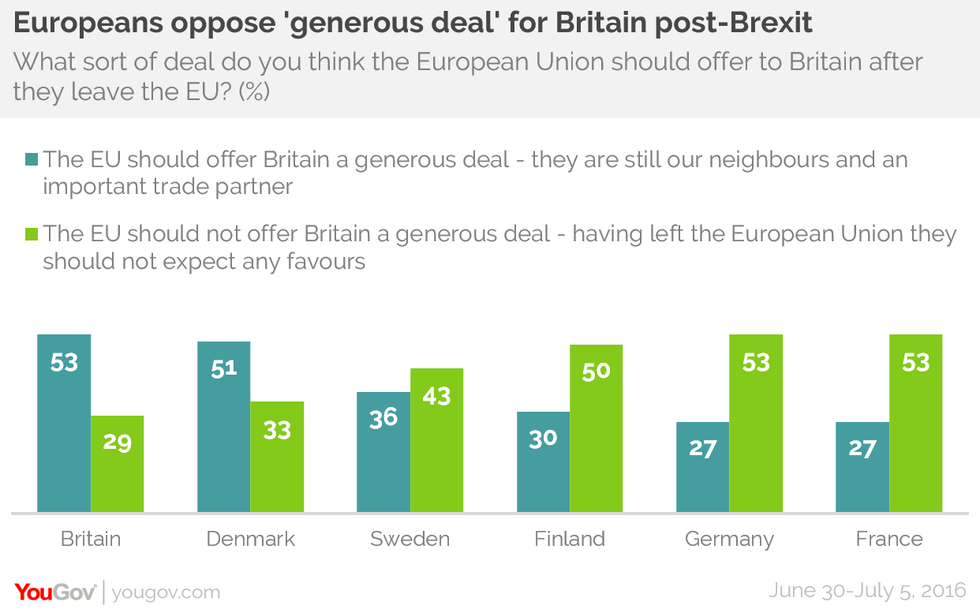 11. Freedom of movement is crucial to a deal