Picture: prudkov/istock
According to a recent report by Action on Smoking and Health (Ash), over 200,000 children in the UK start smoking every year.
In fact, two-thirds of adult smokers claimed they started when they were under the age of 18.
Cigarette smoking is linked to a number of health risks-including coronary heart disease - and according to the NHSapproximately 90 per cent of lung cancers are caused by it.
Statista gathered data from The European School Survey Project on Alcohol and Other Drugs (Espad) and Ash about smoking among children aged 15 and 16 in Europe.
The following graph illustrates the data: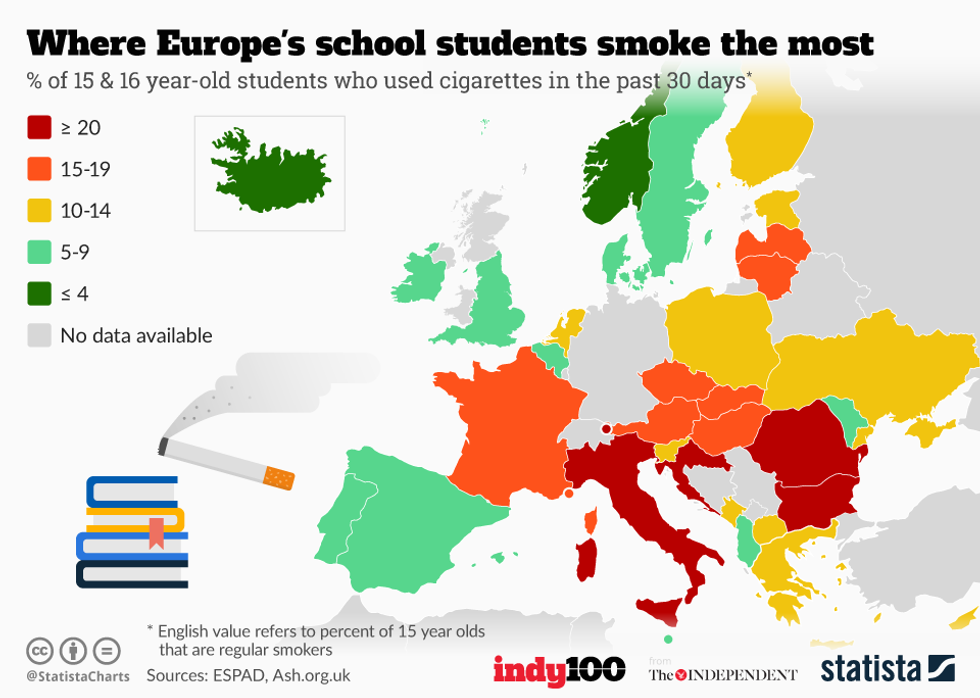 Results show that Romania, Bulgaria and Italy have the highest percentage of child smokers, with more than 20 per cent of 15 and 16 years olds having smoked in the 30 days before they participated in the study.

Hungary France and Slovakia come in close second, with 15 to 19 per cent. 

The UK fares slightly better, with five to nine per cent of children the same age identifying themselves as regular smokers.