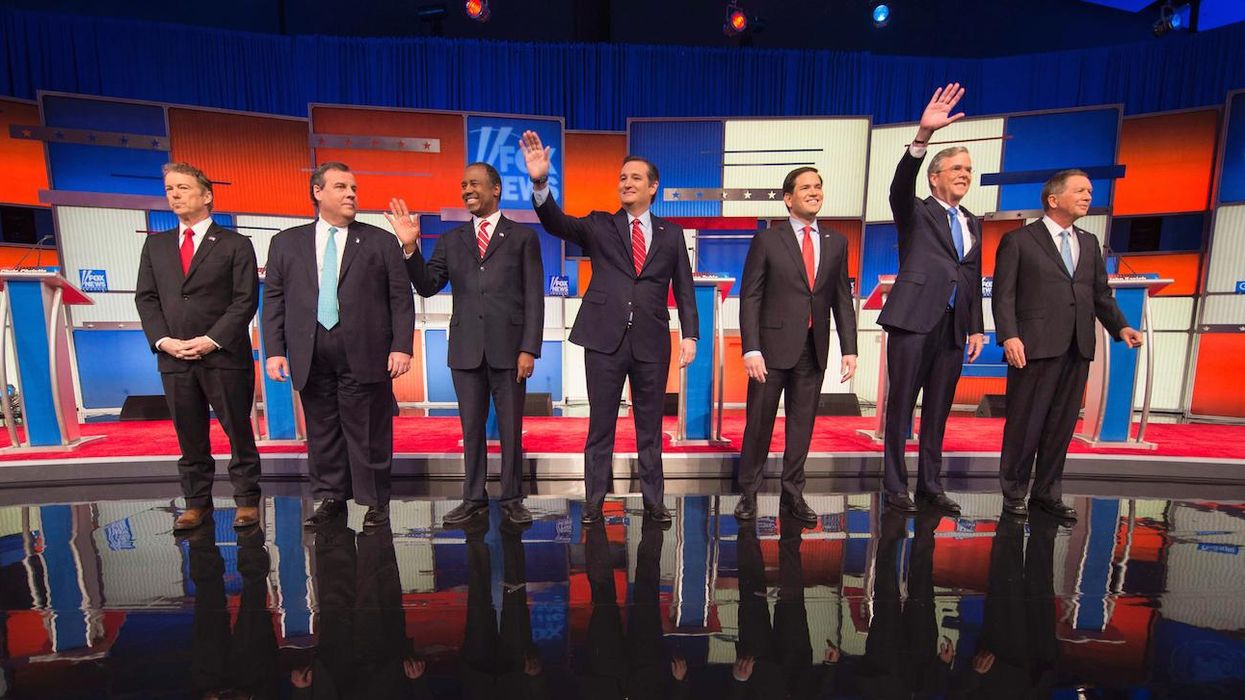 The Republican debate took place Thursday on Fox News, during which the candidates (minus Donald Trump who boycotted it) spent large amounts of time arguing as to how to best defeat Isis and counteract terrorism.
Nabela Noor, a YouTube vlogger of beauty and lifestyle videos, posed a question which brought the Republicans a little closer to home, asking the candidates how they would help encourage a more tolerant society in the face of rising Islamophobia in the the US (most of which seems to have been ramped up by Republican presidential candidates).
Noor said:
I'm a Muslim American born and raised in the US who creates beauty and lifestyle videos on YouTube. In 2015, the number of hate crimes against Muslims in the US has tripled and on social media, where I spend a lot of time, I've seen many attacks directed towards fellow Muslims.
Picture: Nabela Noor/YouTube
This culture of hatred is only driving Isis to radicalise, recruit and incite violence. As President, what would you do to address this toxic climate and promote increased tolerance in the United States.
Watch the question, below:
Jeb Bush responded first to the question, saying that presidential candidates "have to realise that our words have consequences":
She wants to pursue the American dream. She's an American citizen. She should not feel uncomfortable about her citizenship. She's not the threat. The threat is Islamic terrorism. We need to focus our energies there, not these broad-blanket kind of statements that will make it harder for us to deal with Isis.
Yes, Jeb. Weknowyou'reoneforconsideredwords.
Republican frontrunner Donald Trump did not attend the debate, apparently due to his grievances with moderator Megyn Kelly. Which may be a good thing - he probably would have had no answer to Nabela's question...