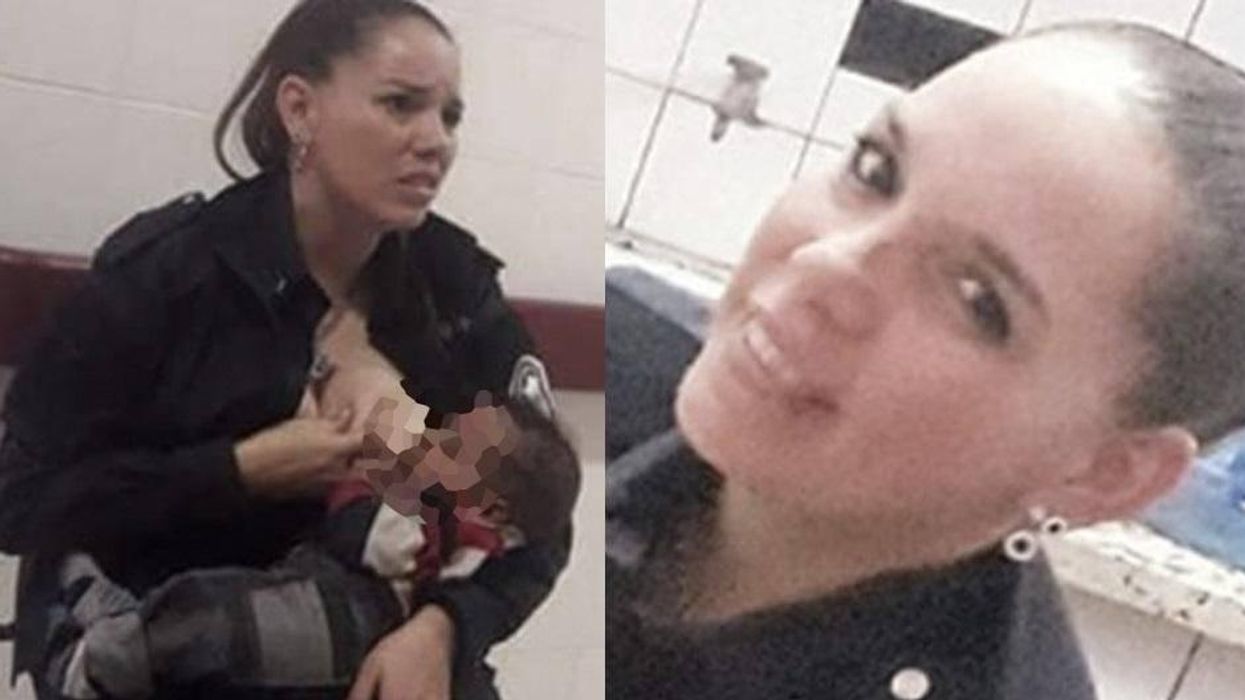 Facebook screengrab
An Argentinian police officer whose image of breastfeeding a starving baby went viral, has been promoted.
Celeste Ayala was working at Sor Maria Ludovica children's hospital when she heard the sound of a baby crying.
Before long, she came across a baby that had been brought into the hospital. He was dangerously malnourished.
Having recently become a mother herself, Ayala felt compelled to help, and asked hospital staff is she could hold and breastfeed him, to which they acquiesced.
Her colleague, Marcos Heredia, shared her photo.
Speaking to local media about her actions, she had said:
I noticed that he was hungry, as he was putting his hand into his mouth, so I asked to hug him and breastfeed him.

It was a sad moment, it broke my soul seeing him like this, society should be sensitive to the issues affecting children, it cannot keep happening.
News of her selfless act swept across social media and her image was shared more than 100,000 times.
The incident took place on 14 August, the same day that celebrates female police officers.
Local media reported the baby was one of six siblings, all of whom were malnourished.
Ayala was promoted from officer to sergeant, and the minister of security of Buenos Aires province, Cristian Ritondo, said of the appointment:
We wanted to thank you in person for that gesture of spontaneous love that managed to calm the baby's cry. That's the type of police we're proud of, the police we want.