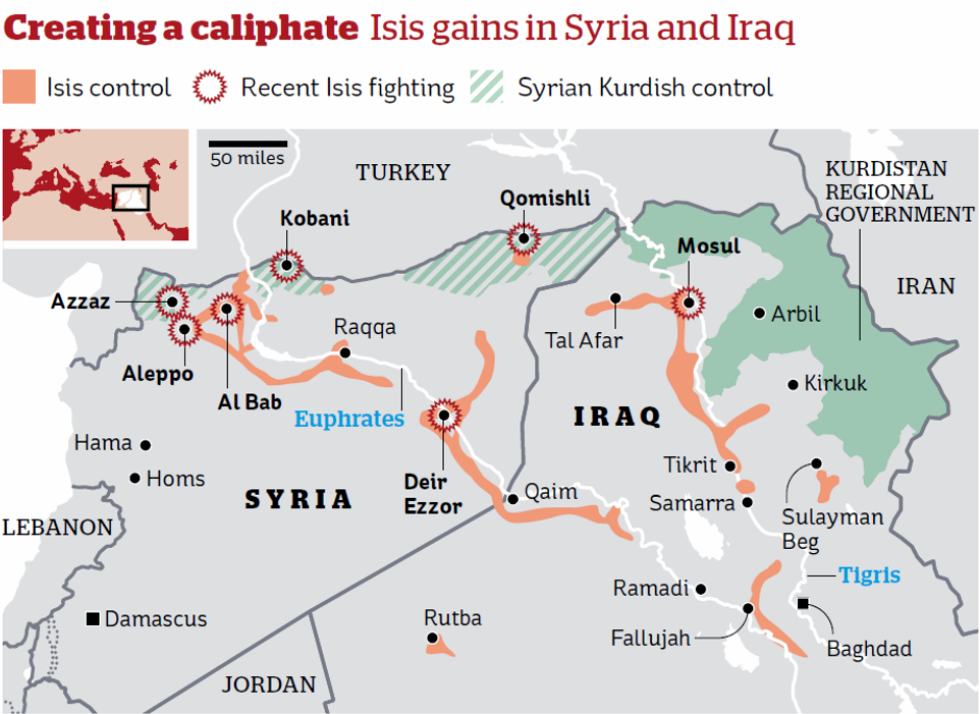 (Picture: Institute for the Study of War/the i paper)
As the world's attention was diverted to the conflict between Israel and Hamas in Gaza, the Islamic State of Iraq and the Levant (Isis) has continued its advance across large swathes of territory in eastern Syria.
The jihadi group has taken almost all of the Deir Ezzor province and is battling to crush the resistance of Syrian Kurds, using artillery and tanks seized over the Iraq border.
Isis is establishing dominance over the opposition to Syrian president Bashar al-Assad, who has just been sworn in for a third term in office, as other rebel groups flee or pledge allegiance to the caliphate.
It is now feared the recent advances in Syria, following other victories in Iraq last month, are beginning to alter the balance of power in the whole Middle East region.
Isis is now seeking to capture the northern enclave of Kobani where roughly 500,000 Kurds are situated, many of them refugees from elsewhere in Syria.
"Isis have about 5,000 fighters which have been attacking us for the last 13 days using tanks and rockets and American Humvees captured in Iraq," Idris Naasan, a political activist in Kobani, told the i paper by phone.
"The fighting is very heavy and we have lost three villages we are trying to regain."