Australia may be cursed with many a deadly animal, but nothing strikes more fear into the heart than the sight of a massive shark...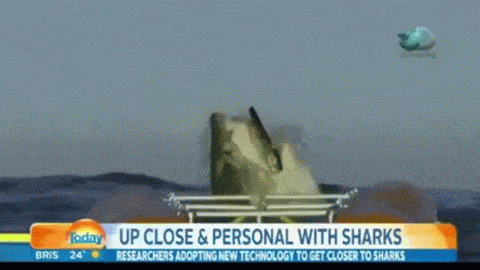 That terror was perfectly expressed by Channel 9 presenters Karl Stefanovic and Lisa Wilkinson on Monday morning, who responded to a video of a 4.5m great white leaping out of the water with a series of facial expressions and exhortations of pure gold.
I am never going back in the water
Me either, no way.
That's the biggest thing I've ever seen.
Stuff summer.
Just go to the local pool. Like that little cage is gonna help you.
Watch the whole thing, via the Today programme, below
"I'm never going into the ocean again" - KarlWhat. was. that.#Today9

Posted by TODAY on Sunday, 30 August 2015