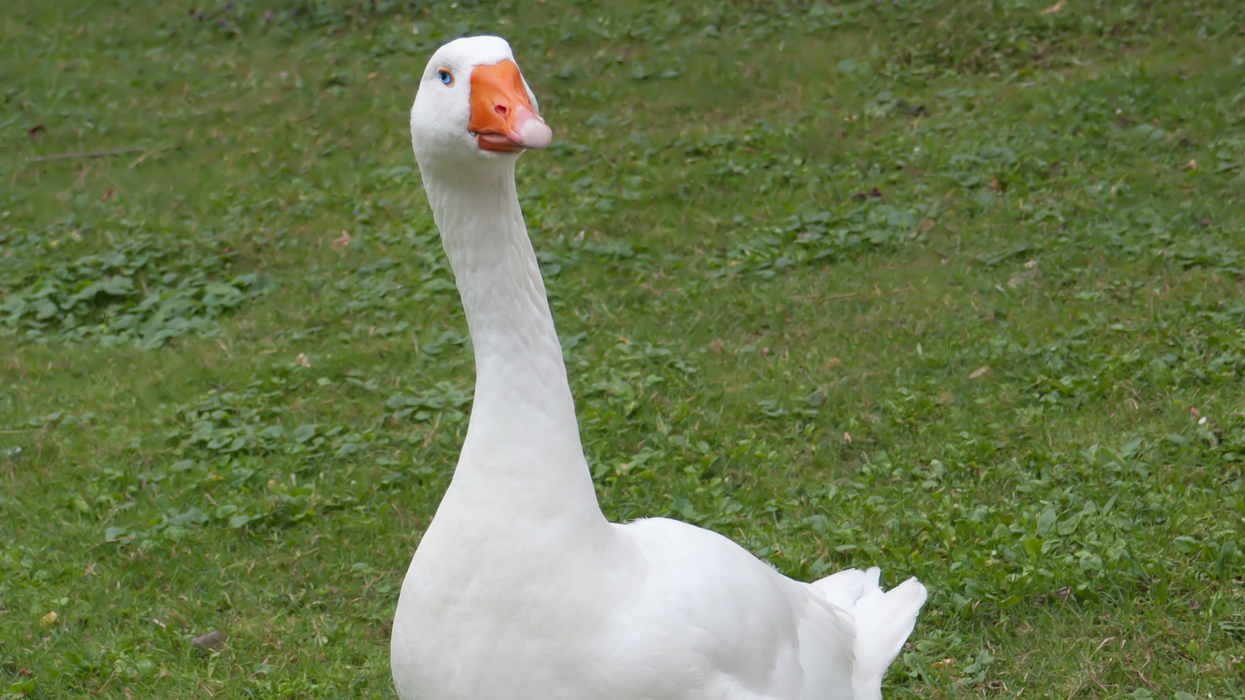 iStock
A blind bisexual goose named Thomas has died in New Zealand at the age of 40. He spent six years in a love triangle with two swans and helped raise their dozens of babies.
Years ago, Thomas segregated himself from other geese and instead chose a black male swan named Henry as his life-long mate for 24 years.
When Henry fell in love with another swan, Henrietta, Thomas stayed with the pair and helped raise their cygnets up until Henry died in 2009.
Thomas finally retired to the Wellington Bird Rehabilitation Trust (WRBT) sanctuary in 2013 and he eventually went blind.
The WRBT confirmed with indy100 that Thomas passed away on Saturday 3 February. It announced the sad passing on Facebook on Tuesday:
We have loved having Thomas as a part of the WBRT family and have treated him with extra special love and care! 

He lived for corn on the cob and if it wasn't there when we put him back into his house at night, he was not happy.
Birdwatcher Mik Peryer, who was familiar with Thomas, told Stuff it was a 30 year love story "that should be celebrated". He added:
Prior to Henrietta turning up they had about 18 happy gay years together.
It is understood there is now talk of plans to bury his body next to his soulmate Henry in the park where they lived for all those years.
Meanwhile, tributes have been pouring in for Thomas from around the world.
Rest in peace Thomas, you will be missed.
HT Twitter