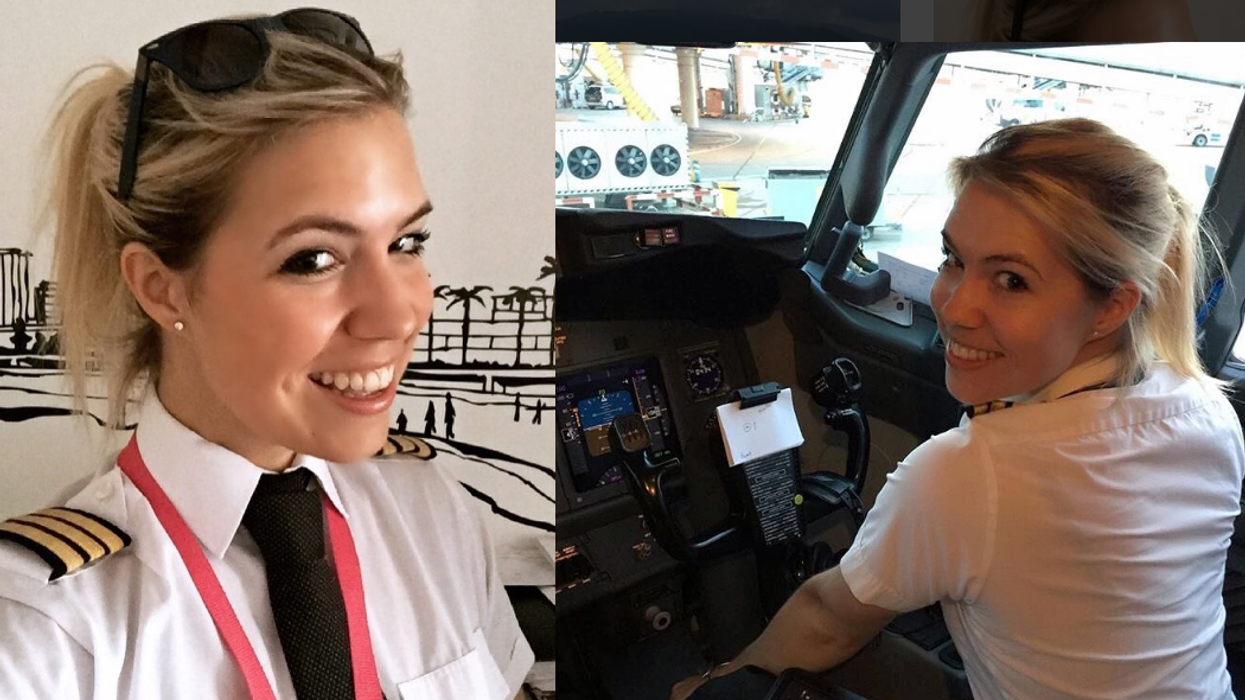 Instagram / Eva Claire
Eva Claire isn't your average 31-year-old. Her day-to-day life involves cruising the skies as a pilot, sharing her adventures with a staggering 67,000 Instagram followers.
Claire, from The Netherlands, shares photos of her preparing for take-off in her Boeing 373, flying it, and shows off the exotic locations she gets to visit during her down time.
She writes on her website that passengers often ask if they can take a photo with her, after they discover they are being flown to their destination by a female pilot.
Claire is based in Barcelona, but will soon be moving to fly the Boeing 747s based in Hong Kong. She's also lived in Arizona, Portugal, the UK, Girona and Rome.
She said she hopes to inspire others to make the most of life:
Initially I shared some pictures with the views I had from the flight deck on Facebook, as I felt these views were incredible but I didn't want to bother my friends with work pictures so I decided to start posting on Instagram.

The job of a pilot speaks to a lot of people and I love that my account inspires people to chase their dreams be it in aviation or outside of aviation.

I hope to motivate people to get everything out of life.
She also helps people with their career trajectories:
I get a lot of questions from future pilots, girls who consider an aviation career, a lot of people like following my adventures at work and in my life.

We grow up in a society where we think of certain professions as male or female.

When young girls are never exposed to women in the flight deck, they pick different role models in other professions.

The idea of choosing a career as an airline pilot simply does not occur to many girls. It is in our nature to be inspired by someone of our own gender.

Female pilots of my generation are by no means pioneers in this profession but because we are really out there as female pilots on social medial and featured in articles, we become more visible to the new generation.

I hope it leads to more girls choosing this profession.