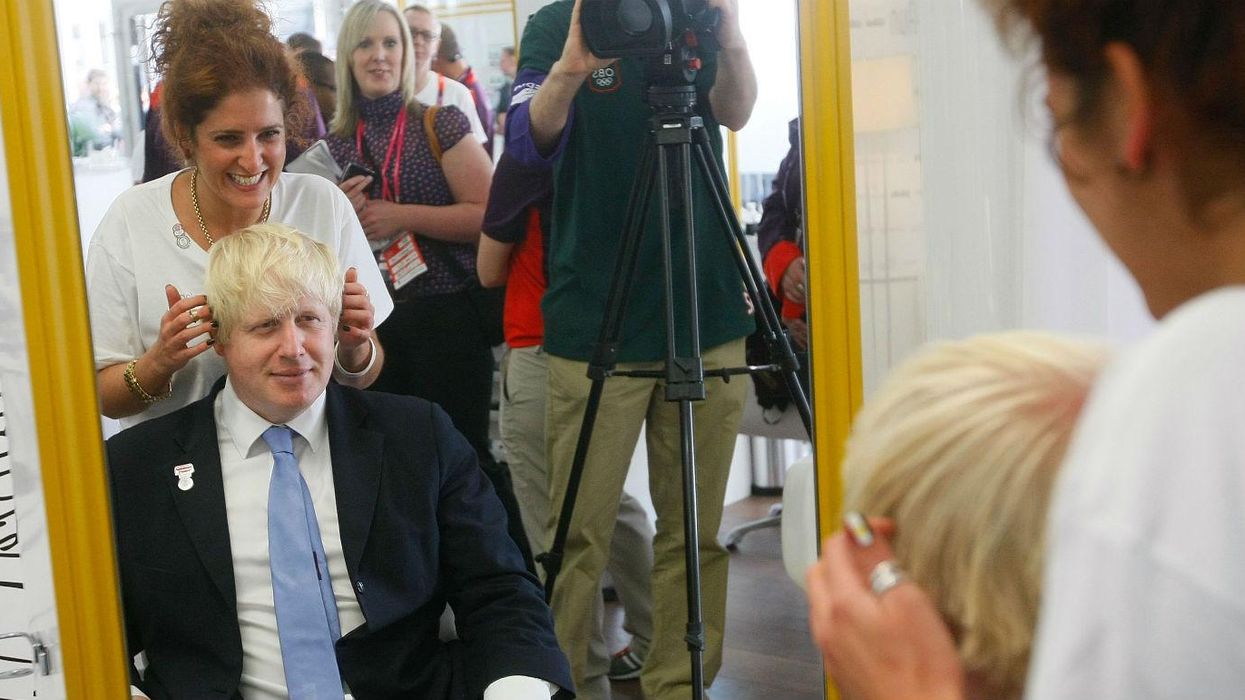 The rumour mill is once more churning, and it appears Boris Johnson's luscious golden locks may not be, strictly speaking, au naturale.
He may be dying his hair, people.
...
Picture: Get West London
In a Sunday Times Magazineinterview this weekend the former Mayor of London appeared to admit that his signature platinum hair was not, in fact natural:
I think back to the photo shoot, when Boris runs his hand through that bird's nest of platinum hair. 'This is the real thing,' says Boris. 'It's all natural.' But you do dye it, don't you Boris? I say. 'Yes,' he admits. Real but enhanced, a little like the public personality.
But then... what about all the other things he's said? About Brexit? And immigration? And Turkey?
Earlier this year Johnson told students in Ipswich:
The only project I'm interested in is Project Fact. Project Fact is about saying: 'Stay in and you know what you'll get.'
Project. Fact.
So how can we believe you, Boris? How?
Johnson contacted Tim Shipman, the journalist who had originally interviewed him for the article, to clarify that he had been joking, on Sunday:
But this isn't the first time his hair's integrity has been called into question. Last year hairdresser Heinz Schumi swore to the Daily Mail that the hair colour was fake:
I'm telling you, it's bleached.
Between Donald Trump's fake tan and Boris Johnson's dyed hair, the state of politics is looking grim.
Grim indeed.