It's a time honoured tradition of a wedding but the bouquet throw can often be more of an ordeal than you'd expect it to be.
Firstly catching the bouquet in amongst the assembled mass of bodies is way more chaotic and unpredictable than it looks. Watch out for those elbows!
Then you have to think about actually catching the bouquet and just think about that.
Catching an actual bouquet of flowers! Not easy.
Should you be the lucky one to catch it you have to hope that your other half is happy with the result because if you believe in tradition then you should be the next couple to tie-the-knot.
That last point didn't seem to be the case at the wedding of Chelsea and Matt Best in Kettering, Northamptonshire on Saturday.
After wedding guest Rachel Besley caught the bouquet there was an eruption of applause and cheering at her great hand to eye ordination but her boyfriend wasn't one of those clapping.
As the cheers began, Daniel Gilbert can literally be seen sprinting for the hills like grease lightning accompanied to a soundtrack of laughter.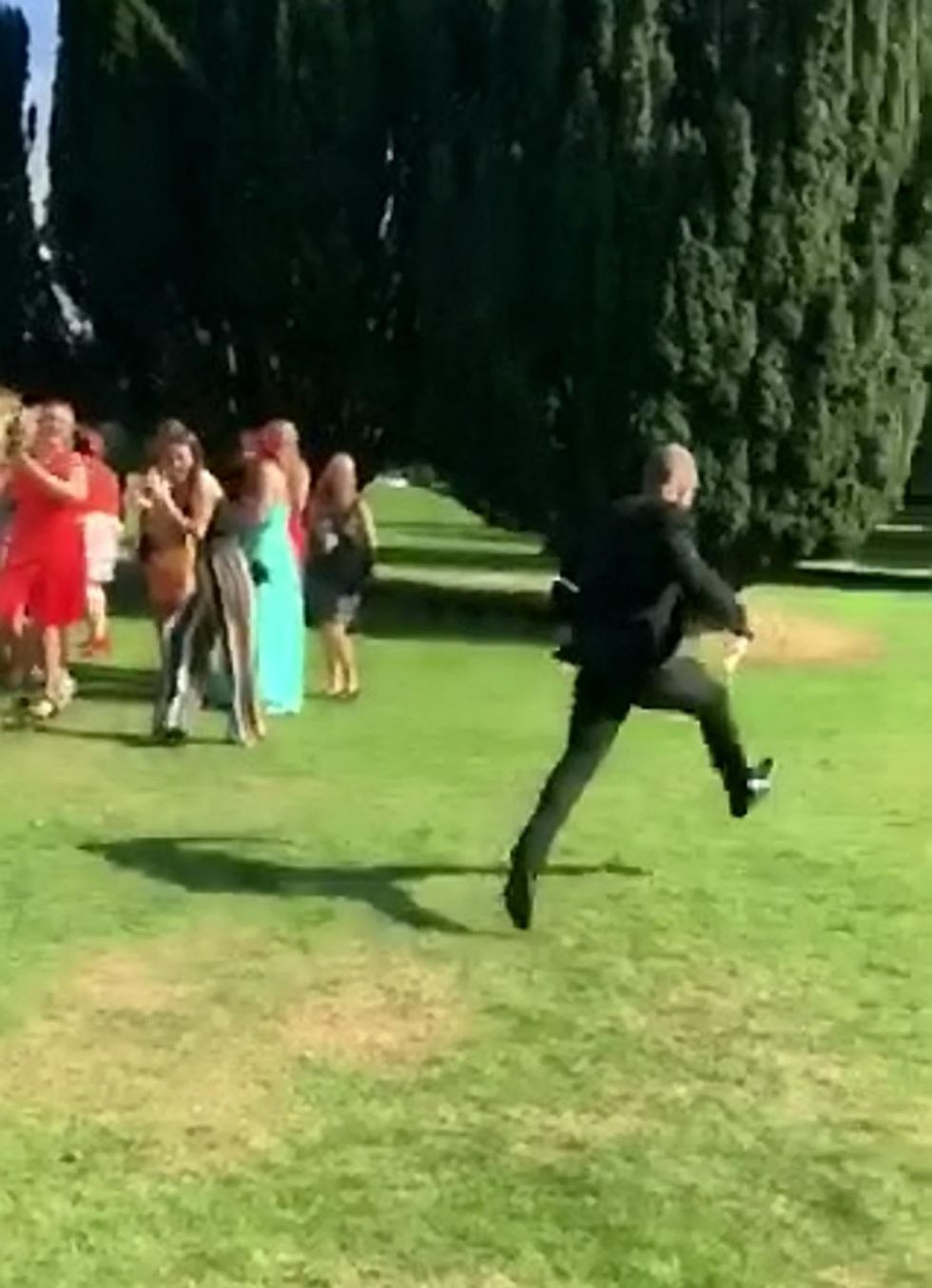 Picture: Chris Phillips / SWNS.com
The hilarious moment soon went viral on social media and to be honest we're impressed that he was able to run at such speed in shoes with a drink in his hand.
We just hope Rachel saw the funny side!
Incidentally this isn't the first time that this has happened:
What is it about men not wanting to commit, aye?
HT Lad Bible