DOUGIE STEW/TWITTER
A video of a bizarre confrontation is making the rounds online and it's not pleasant at all.
Twitter user Dougie Stew uploaded the video from a train that was leaving London:
Dubbed #BagelGate it was quickly shared and people have been trying to work out what happened.
According to Stew, there were "about four different story lines at the same time". Two women almost came to blows, and one man was the target of bagels.
After the fracas with the two women almost escalated to a full fight, the video then cuts to a man throwing a piece of bagel out of the window.
What swiftly follows is a woman putting a bagel on his head, and people start chanting "he's got a bagel on his head". Though he throws that out too, a number of random people continue to put pieces of bagel on said man's head.
The source of the bagels is unknown.
Eventually, the man gets angry and a fight ensues.
People have also pointed out the strange silence that descended on the train when a member of the British Transport Police got on.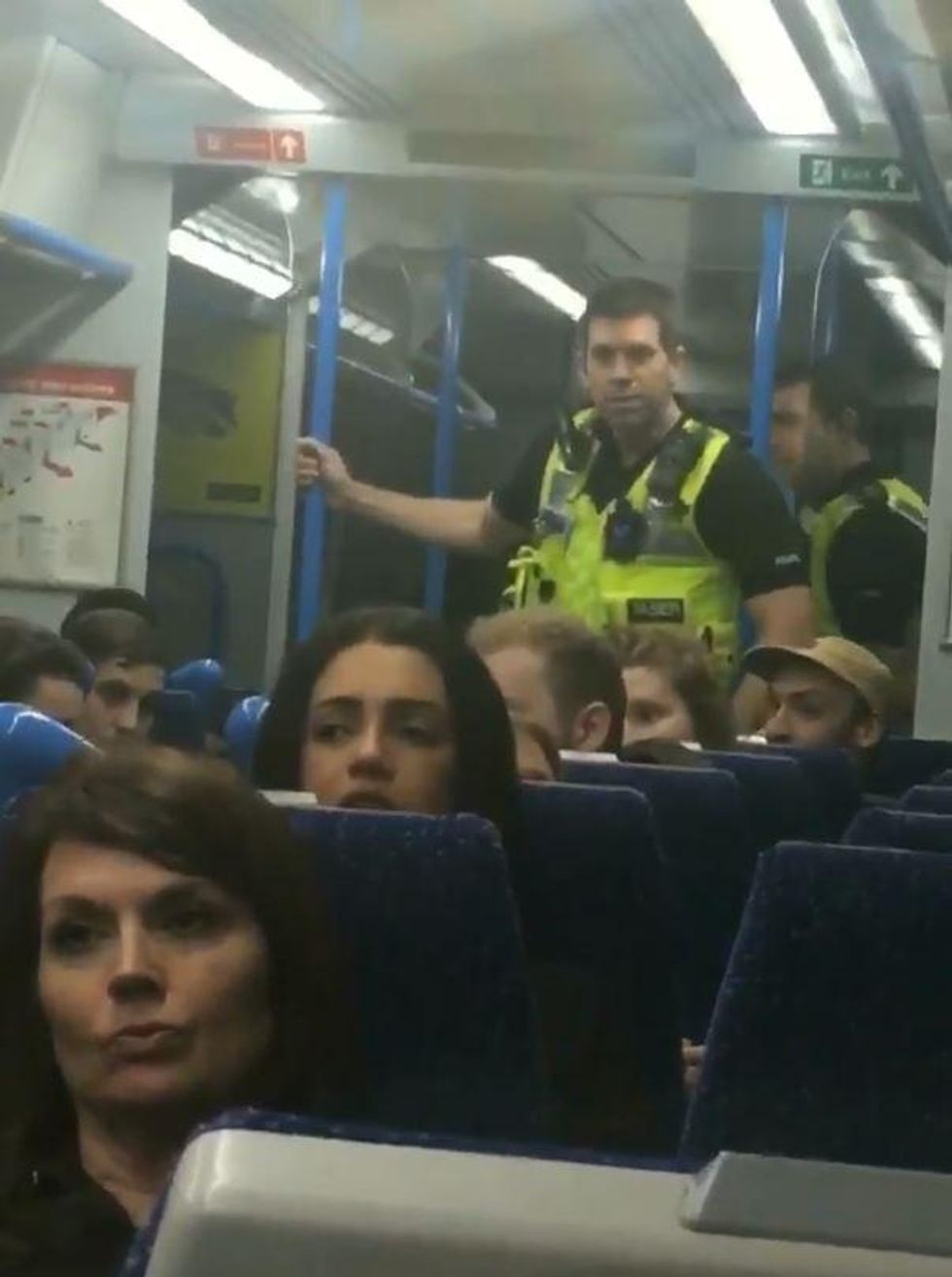 Picture: Dougie Stew/Twitter
Being a victim of harassment and bullying on public transport is tough and often very scary indeed.
Here's what British Transport Police recommends for your safety:
If you witness, or receive threatening or abusive behaviour that constitutes to a crime, British Transport Police encourage you to report the incident to the police.
You can also seek out advice and support from a number of organisations:
If you want to report antisocial behaviour ont the railways, which includes "rowdy, noisy or drunken behaviour, offensive or threatening language, littering or vandalism, or forming part of a menacing group", you can call 0800 40 50 40 or text 61016.
If you feel uncomfortable reporting an incident of hate crime to the police, you can do so anonymously.