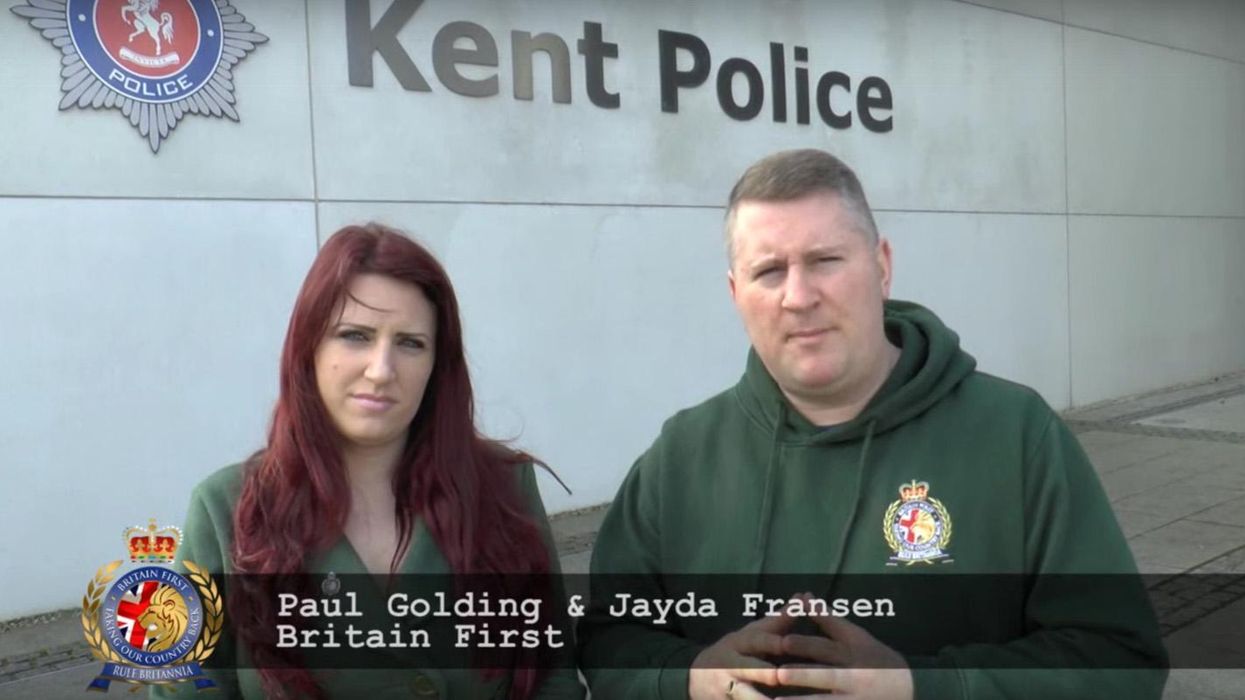 Britain First leader Paul Golding and his deputy Jayda Fransen have been arrested for wearing a uniform with political objective, are now banned from Luton town centre and have to report to a police station once a week.
The group uploaded a video to their website and have issued newsletters which show their arrest outside a police station in Kent.
The arrest applied to crimes committed while "leafletting" in Luton several weeks ago.
The video on the group's website also shows a confrontation between Britain First leaders and police officers prior to the arrest.
Picture: Britain First/YouTube
In the video, Golding and Fransen say prior to arrest:
We have been ordered formally to come here by Bedfordshire Police to be arrested for a number of charges.

They said that they want to arrest us for wearing political uniform and that there were other charges. When I asked what the other charges were they said 'They won't be questioned'.
A confrontation follows when Fransen and Golding express their unwillingness to be interviewed unless under arrest, using foul language to express distress at the previously given notice that their houses could be raided if they failed to attend questioning, after which an officer identified as DC Stone arrests them.
Britain First uploaded a copy of what appears to be the bail sheet, and has issued a video statement on its website: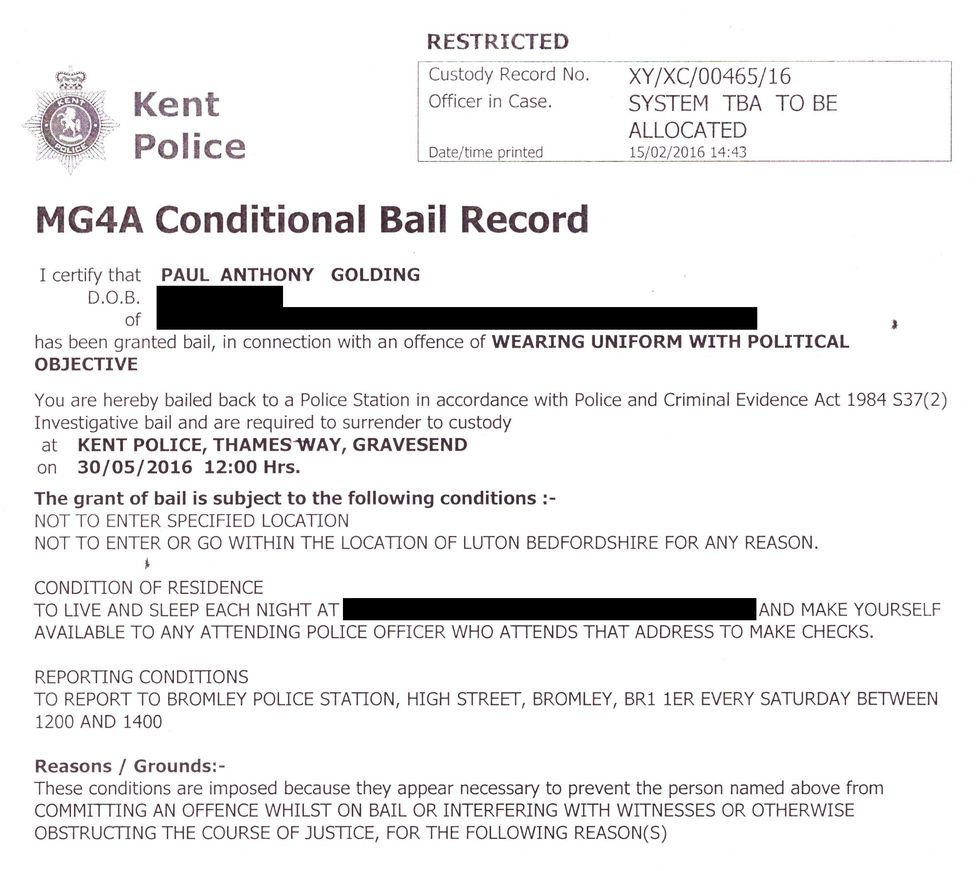 Picture: Britain First
The terms of bail appear to include reporting to Bromley police station every Saturday and a restriction on entering the town of Luton.
In an email to supporters late on Monday evening, the far-right group decried the arrest, saying:
This means that both Jayda and I will be unable to attend any days of action, protests or activities on any Saturday for the next four months!

We are going to apply immediately to the magistrates court to have this part of the conditions challenged.
Bedforshire Police told i100:
A 34-year-old man and a 29-year-old woman from London have been arrested on suspicion of a public order offence in connection to a demonstration that took place in Luton on 23 January.

They have been bailed pending further enquiries.