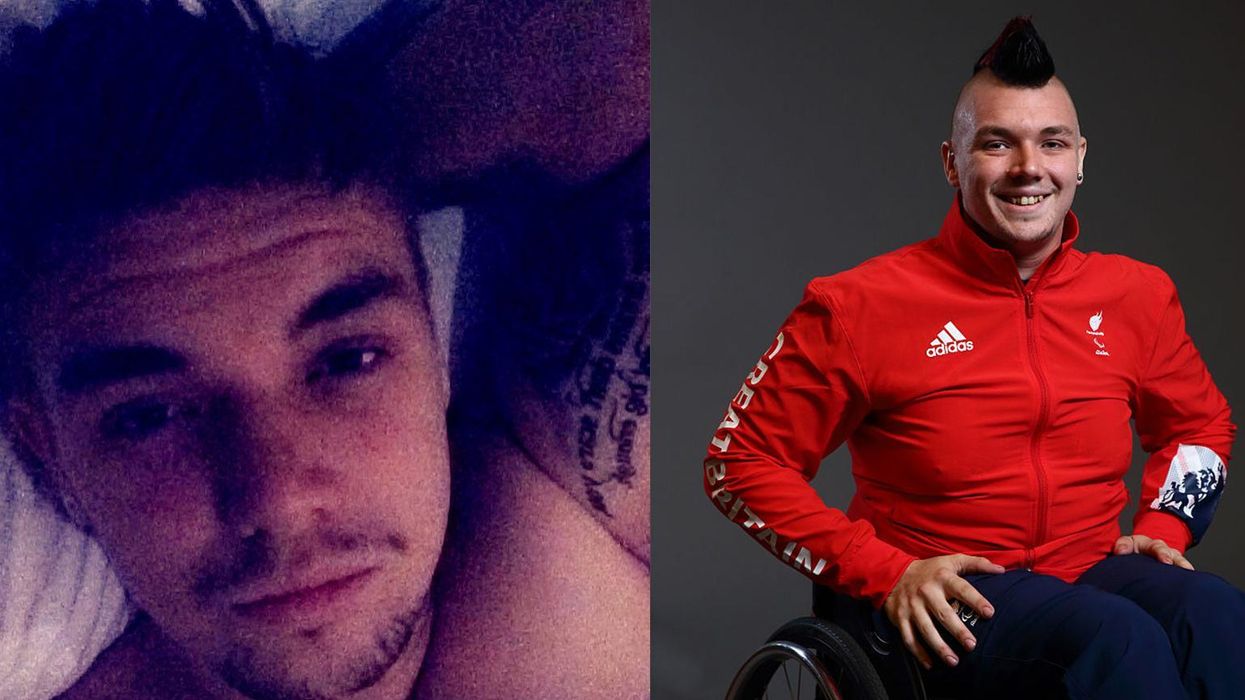 (L) Jack Hunter-Spivey/Instagram (R) Jordan Mansfield/Getty Images
A professional table tennis player and British paralympian has revealed the discrimination he has received on Tinder for being in a wheelchair.
22-year-old Jack Hunter-Spivey represented Great Britain at the 2016 Paralympic Games in Rio and as is a 10 x British champion in his chosen sport.
When it comes to dating, Jack hasn't been as successful and he says it is all because of his wheelchair.
After being born with cerebral palsy Jack has spent his entire life in a wheelchair.
In a personal Facebook post the Liverpool native tried to learn if he was a been discriminated against because of his disability.
He wrote:
Honest opinion guys.....would you date someone in a wheelchair? And what are your first thoughts of a disabled person when you see them?

Don't worry guys I won't get offended by the answer  just genuinely interested in people's thoughts.
This brave move from Jack could have prompted any sort of response but thankfully people aren't as cruel as we sometimes think they are.
Jack was overwhelmed with a series of messages from women who were quick to compliment him on his hotness and ask him out on dates.
Lad Bible quote him as saying:
I was stunned with the amount of people saying how good looking I was.

I've had a lot of girls inboxing me since saying, 'it doesn't matter about your wheelchair, you're really hot'.

I've had people on Tinder who won't talk to me after they find out I'm in a wheelchair.
Jack added how difficult he has found it in past relationships due to people's misconceptions about people in wheelchairs.
He added:
I have had past relationships. It is sometimes a struggle to go out and meet people when they see that you are in a wheelchair.

I'm just like every other person my age and don't have much trouble initially talking to girls but it is their preconceptions of people in a wheelchair that is sometimes annoying.

That they have to feel sorry for me in some way and it comes across sometimes like they are doing a good deed.
Jack's Facebook post has since gone viral and proved to be a huge hit with the opposite sex. Clearly, not everyone is turned off by a wheelchair.
The Facebook post was great because all the girls weren't bothered that I am in a chair they were just all commenting on my looks.

I was really overwhelmed. I just wanted to know what people thought but the response has been incredible. It made me feel really good.
HT Lad Bible