A black news anchor from Jackson, Mississippi, has detailed what she called discriminatory practises in the news station she worked at, which eventually led to her dismissal.
In a Medium post, which has gone viral, Brittany Noble details specific instances where she believes she faced systemic racial discrimination at CBS affiliate WJTV, which had prompted her to file several HR complaints.
One such complaint was filed after an unnamed boss said her natural, curly hair looked "unprofessional".
She wrote: "Let's be clear my look has never been unprofessional on TV.
But my boss would invite me into his office for closed-door meetings where he got away with saying extremely unprofessional comments.

After having my son, I asked my news director if I could stop straightening my hair. A month after giving me the green light I was pulled back into his office. I was told, 'My natural hair is unprofessional and the equivalent to him throwing on a baseball cap to go to the grocery store.' 

He even asked, 'Why my hair doesn't lay flat.'
In the extensive Medium post, Noble talked about the birth of her son back in October 2016. It was at this point she had wanted to wear her natural hair rather than wear "wigs".
"I am tired of changing my voice and wearing a wig in order to report on TV," she added.
The same boss, according to the Medium post, said:
Mississippi viewers needed to see a beauty queen.
After a two month investigation and Noble sharing recordings of their conversation, her boss was fired – but the culture, she insisted, didn't change.
Noble told The Daily Dot: "They replaced the boss and the behaviour [sic] continued."
The shocking post outlined a number of instances where she felt she was discriminated against, both as a mother and as a black woman, and what happened as a result of the stress she felt in the newsroom.
In one example, she said she went into labour with her son early because of stress, and her son was born five months premature.
She had "no break" during her morning shift between 4.30am and 9am, and said she was eventually given space to pump milk – in a "storage closet".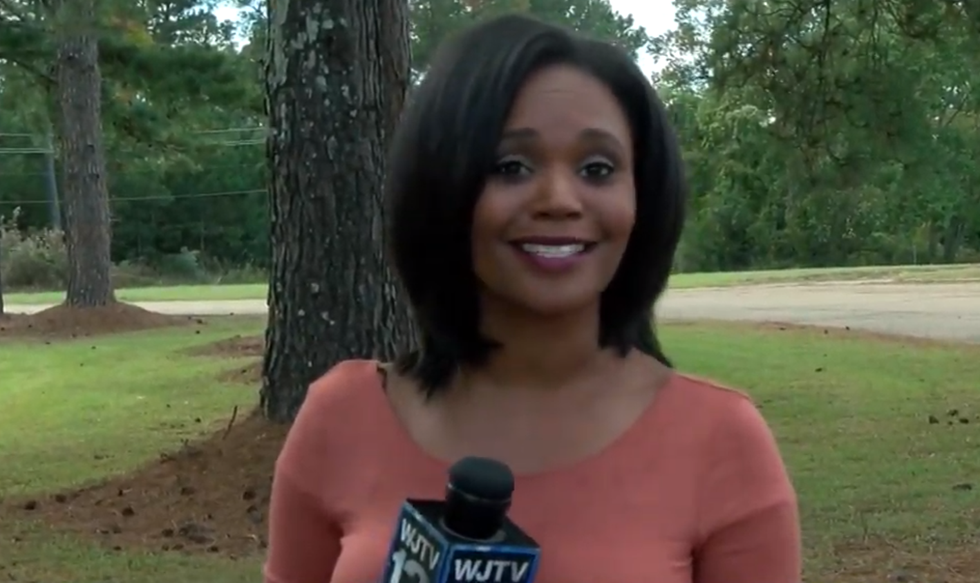 She added that the news station terminated her three-year-contract early in May 2018 after she used her "own sick time" to care for her dying grandfather.
Noble said she had been working with an investigator at the Equal Employment Opportunity Commission (EEOC) before her case was reassigned.
She intends to reveal all the investigations she says were shut down when she worked at WJTV.
Indy100 has contacted WJTV for comment.